Media: Blu-Ray Disc
| | |
| --- | --- |
| 12 item(s) | Price incl. GST |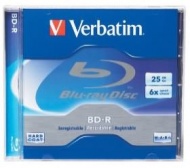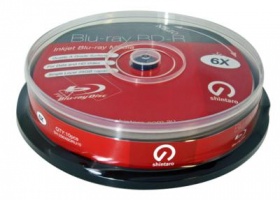 Shintaro Blu-ray discs store over five times the storage capacity of traditional DVD's and can hold up to 25GB on a single-layer disc. This extra capacity allows a significant increase in data storage capacities. Rated for full HD video (1080p) with as many as 7.1 channels of digital surround sound the Shintaro Blu-ray disc offers an unprecedented total high definition experience.
[BRAND] Shintaro
[MPN#] SH-256XBDRIJ10
No stock
$19.00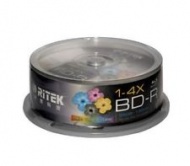 Stock in store
$35.00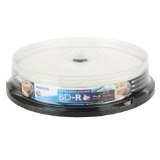 Ritek Ridata Blu-ray Media Disc (BD-R Disc) 6X 25GB White Inkjet Hub Printable BDR Media Discs (BDR-256-RDIWN-CB25) Single Layer Write Once in 25 Pack Cake Box
Stock in store
$19.00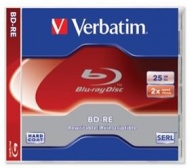 Verbatim Blue Ray BD-RE 2X 25GB 5 Pk, Part No. 43615Key Features :High Capacity :25GB Laser wavelength: 405nm Scratch-proof protective layer Extremely long archival life Excellent 'playback' performance.
[BRAND] Verbatim
[MPN#] 43615
Stock in store
$20.00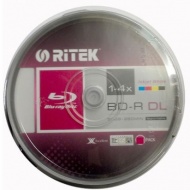 No stock
$75.00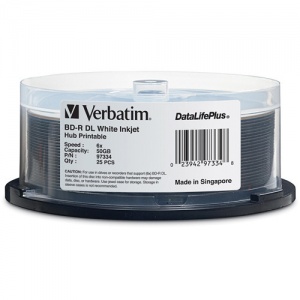 Create high quality, customised labels for your BD-R media with Verbatim White Inkjet Printable Blu-Ray Recordable discs. These discs have been extensively tested for compatibility with inkjet disc printers from Primera, Microboards, Epson and others. With a storage capacity of 25GB, these are one-time record discs, ensuring that your video, music
...

more
or other information will not be erased. All Verbatim BD-R media features HardCoat to protect against scratches, fingerprints and dust build-up, reducing playback and recording errors. BD-R discs are ideal for recording HDTV programs or backing up your music collection.

[BRAND] Verbatim
[MPN#] 97334
Stocked at supplier
$194.00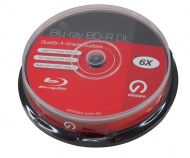 Shintaro Blu-ray discs store over five times the storage capacity of traditional DVD's and can hold up to 50GB on a dual-layer disc. This extra capacity allows a significant increase in data storage capacities. Rated for full HD video (1080p) with as many as 7.1 channels of digital surround sound the Shintaro Blu-ray disc offers an unprecedented total high definition experience
[BRAND] Shintaro
[MPN#] 10SH-506XBDRIJ10
Stock in store
$53.00


BLU-RAY BD-R DL 50GB 10 Pack, 1-4x Recordable Inkjet white
[BRAND] RITEK
[MPN#] REBD-R50GBT10
Stock in store
$49.00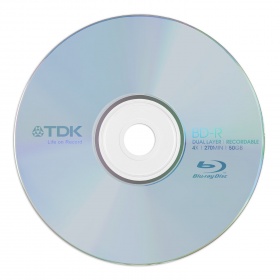 [BRAND] TDK
[MPN#] BMDTDKBD-R50JC-4X
Stocked at supplier
$11.00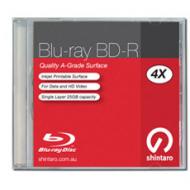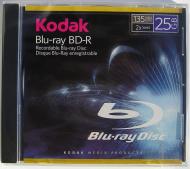 [BRAND] Kodak
[MPN#] 580164