Media: DVD R-/+ 4.7Gb
| | |
| --- | --- |
| 13 item(s) | Price incl. GST | Rated up to 8x speed. Spindle of 50 pieces. No case.
Stock in store
$13.00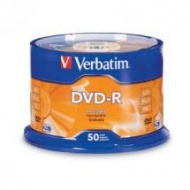 [BRAND] Verbatim
[MPN#] 43533
>50+ sold
No stock
$26.00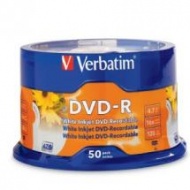 Combining an exceptional inkjet printable surface with Advanced Azo professional grade recording performance and reliability, Verbatim White Inkjet Printable discs are the ultimate choice for developing, customising and distributing DVD content. These discs have been extensively tested and qualified for use with DVD/CD Inkjet printers and
...

more
duplicators. Perfect for low volume DVD duplication, these discs allow users to customise their DVD titles with beautiful full colour art.

[BRAND] Verbatim
[MPN#] 95137
>50+ sold
Stock in store
$26.00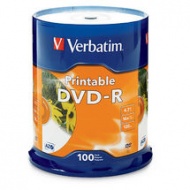 Verbatim DVD-R 4.7GB 16x White 100sp Inkjet Printable, Spindle 100. (95153) ** 4 x packs per box ** ** 4 x min order qty**
Stock in store
$50.00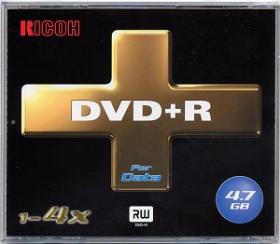 Stock in store
$0.99

[BRAND] Philips
[MPN#] BMDPHI4XDPRWP10
Stocked at supplier
$13.00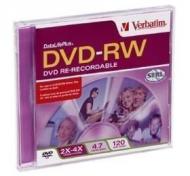 Stock in store
$2.00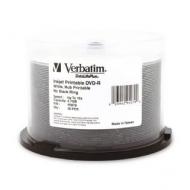 [BRAND] Verbatim
[MPN#] 95079
Stocked at supplier
$25.00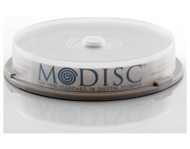 * ?Write Once and Read Forever??
* Build with patented inorganic and synthetic materials that remain stable for at least 1000 years.
* Data are physically engraved to rock like material within the recording layer of the disk.
* Resistant to data decay caused by temperature, humidity and sunlight.
* Perfect for creating permanent backup
...

more
for individual and business.

* Compatibility:
Write: Any current LG DVD or Blu-Ray writer with ?M-Disk Ready? logo
Read: Any DVD drive/ DVD Player that supports the common DVD+R/RW format


To Millenniata M-Disc Website

[BRAND] LG
[MPN#] MDHA010C
Stocked at supplier
$28.00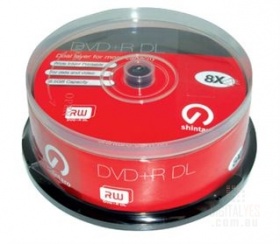 Shintaro DVD+R Dual Layer 8x 20SP IJ
Stock in store
$27.00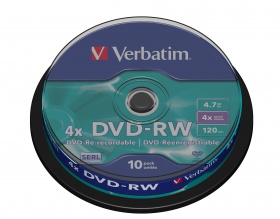 Verbatim DVD-RW 4.7GB 10Pk Spindle 4X : 43552Offers 4.7GB or 120 Minutes of re-recordable storage capacity, superior recording quality, and compatibility with 2X to 4X DVD-RW writers. Verbatim 2X-4X DVD-RW is ideal for archiving or backing up 4.7GB of data or 120 minutes of DVD-quality video. Preferred by DVD drive manufacturers, Verbatim DVD-RW
...

more
media utilises Super Eutectic Recording Layer (SERL), which minimises noise during write/rewrite cycles and provides superior archival stability. Verbatim 4X DVD-RW media is compatible with writers from Sony, Pioneer, Apple, Panasonic and other major DVD-R/-RW drive manufacturers.Supports up to 4x DVD-RW recording speeds Ideal for recording up to 2 hours of DVD quality home movies and video clips Archive and back up, up to 4.7GB of important data Compatible with 4X DVD-RW from Sony, Pioneer, Apple, Panasonic and others Read compatible with most DVD-ROM drives and DVD video players Limited Lifetime Warranty

[BRAND] Verbatim
[MPN#] 43552
Stock in store
$14.00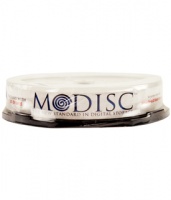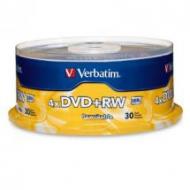 Stock in store
$38.00