Power Supplies & UPS: Converters / USB Chargers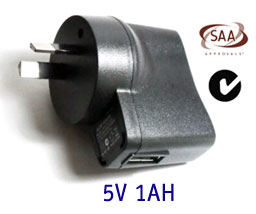 110 ~ 240V AC input; 5V 1000mAH output.
Charging your mobile phones / mp3 / mp4 etc.
Australian electrical certified.
Stock in store
$7.00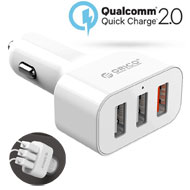 12V / 9V quick charging. Qualcomm© Quick Charge 2.0 standard. 75% faster than standard USB charger. 1* QC 2.0 port; 1* 5V 2.4A port; 1* 5V 1A port
[BRAND] Orico
[MPN#] UCH-2U1Q-WH
Stock in store
$25.00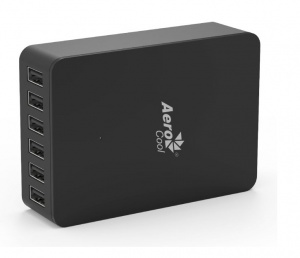 [BRAND] Aerocool
[MPN#] ACAC-SU2A06A-12
Stock in store
$46.00 Stock in store
$9.00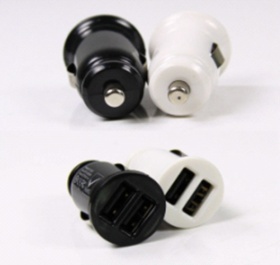 Astrotek Car Charger, 2ports, 3.1A
[BRAND] Astrotek
[MPN#] AT-DL-CAR-CHARGER-W
Stock in store
$15.00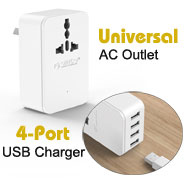 1x universal AC power socket, 110 ~ 250V / 10A; 4x intelligent USB port, max 2.4A per port, total 20Watts
[BRAND] Orico
[MPN#] S4U-TAU-WH
Stock in store
$31.00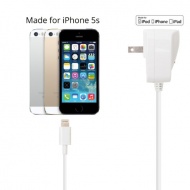 Compatibility: iPhone 5, iPod (4th Generation), iPod Touch (5th Generation), iPod Nano (7th Generation)
[BRAND] Besta
[MPN#] W-1927
Stock in store
$12.00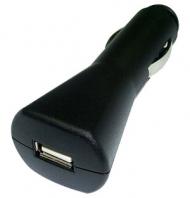 From cigarette-light 12V DC to 5V DC output.
USB A receptacle interface.
1000mA max.
Stock in store
$9.95 TP-Link Tapo P100(1-pack) Mini Smart Wi-Fi Socket Remote Control – Instantly turn connected devices on/off wherever you are through the Tapo app Schedule – Preset a schedule to automatically manage devices Timer - Create countdown timer lists for connected electronics Voice Control – Manage your smart plug with voice commands via Amazon
...

more
Alexa or the Google Assistant Away Mode – Automatically turns devices on and off at different times to give the appearance that someone is home Compact Design - Mini-sized to avoid blocking adjacent sockets Easy Setup and Use - No hub required, set up quickly and manage easily through the free app NETWORK Protocol IEEE 802.11b/g/n, Bluetooth 4.2 (for onboarding only) Wireless Type 2.4 GHz System Requirements Android 4.4 or higher, iOS 9.0 or higher GENERAL Dimensions( H X W X D ) 2.0* 2.8* 1.6 in (51*72.0*40 mm) Materia PC Buttons Power Button Status LED Power Requirements AC 220-240 V~50/60 Hz 10 A WORKING STATUS Maximum Load 2300 W, 10 A OTHERS Package Contents Mini Smart Wi-Fi Socket Tapo P100 Quick Start Guide Certifications CE, RoHS Environment Operating Temperature: 0 ēC–35 ēC Operating Humidity: 10%–90%RH, Non-condensing

[BRAND] TP-Link
[MPN#] TAPO P100(1-PACK)
Stock in store
$24.00