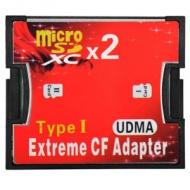 Converts micro SD memory card (TF) to be a CF card.
Can be 2 times fast than your micro SD card in RAID mode
Stock in store
$19.00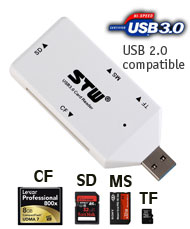 USB 3.0 SuperSpeed card reader, supports CompactFlash (CF type I / II, micro Drive); SD series / MMC; MS series; TransFlash / micro SD up to 64GB
[MPN#] STW-3019
>50+ sold
Stock in store
$14.00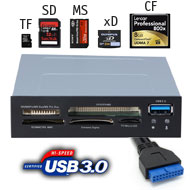 3.5" Floppy Bay internal Card Reader, USB 3.0 20-pin connector, Supports CF (CF type I / II, micro Drive), SD series, MMC, MS series, xD & TF (micro SD) memory cards
[MPN#] STW-3016B
Stock in store
$28.00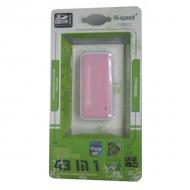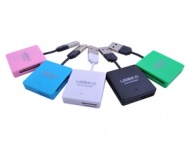 [BRAND] Astrotek
[MPN#] AT-VCR-672
Stock in store
$11.00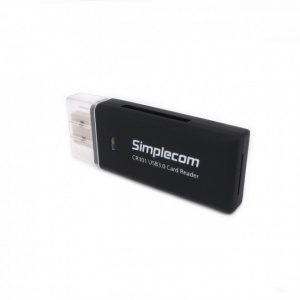 Supported Cards: SD / SDHC / SDXC / microSD / microSDHC / microSDXC
[BRAND] Simplecom
[MPN#] CR301
Stocked at supplier
$8.00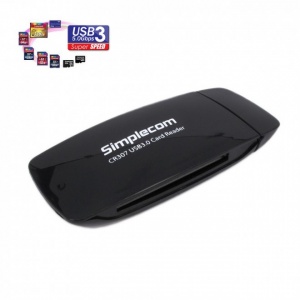 Support latest UDMA CompactFlash® (CF) (including UDMA 7 CF 6.0), SDXC, and SD UHS-I (SD 3.0) memory cards
[BRAND] Simplecom
[MPN#] CR307
Stocked at supplier
$17.00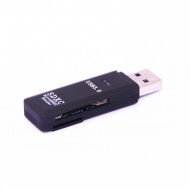 [BRAND] Astrotek
[MPN#] AT-USB-READER
Stock in store
$11.00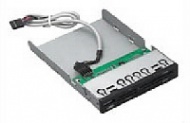 Astrotek V-113 Internal 3.5" Multi Card Reader - All in one card reader(USB2.0)+USB2.0 Hub(1 port). - Easy to install to 3.5" floppy drive bay and no external power is required. - USB2.0 standard and compliant with USB1.1. Transfer rate: up to 480Mbps for USB2.0. - Supports Windows 2000/ME/XP and Macintosh OS 9 + without device driver - Includes black face with spare silver and beige faces.
[BRAND] Astrotek
[MPN#] AT-V-113
Stock in store
$16.00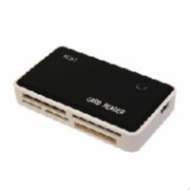 Astrotek VCR-448 External 85-in-1 USB Card Reader, Black Colour - USB (universal serial bus) 2.0 specification (85 in 1) - Supports: CF I, CF II,XD, Micro Driver, SD,SDHC, Mini SD, MMC, RS-MMC, MS, MS DUO, MS PRO DUO, MiniStick, T-Flash, M2 (all no need card adaptor)
[BRAND] Astrotek
[MPN#] AT-VCR-448
Stocked at supplier
$21.00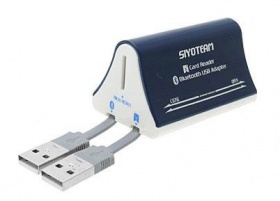 USB Card Reader with Bluetooth Adapter.
[MPN#] SY-695
Stock in store
$16.00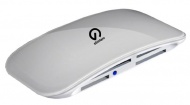 The Shintaro USB 3.0 Multi-card Reader is ideal, not just for photographers, but anyone who requires super fast transfer rates for their media and data. Utilising USB 3.0's lightning fast transfer rates, this card reader accepts over fifty memory card formats including the latest SDXC/UHS-1/SD/microSD/MSXC/CF formats.
[BRAND] Shintaro
[MPN#] SH-XCRUSB4
Stocked at supplier
$26.00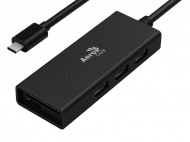 ASA Adapter USB Type C adapter to 3 USB 3.0 ports and SD card reader
[BRAND] Aerocool
[MPN#] ACAA-SC3R000-11
Stock in store
$39.00 Two Media Slots - SD and Micro SD
[BRAND] Simplecom
[MPN#] CR201
Stocked at supplier
$4.50