-- IDE/SATA Convertor: Bi-Direction IDE to SATA Converter Adapter for HDD & CDRom

$15.00 inc GST

| | |
| --- | --- |
| ■ Our stock | in-stock |
| ■ Brand | -- |
| ■ Part # | DM-HH01 |

img-2

Actual product may vary from the image
Product Information
Bi-direction IDE and SATA HDD CD-Rom Converter
Plug and play for Windows / Mac / Linux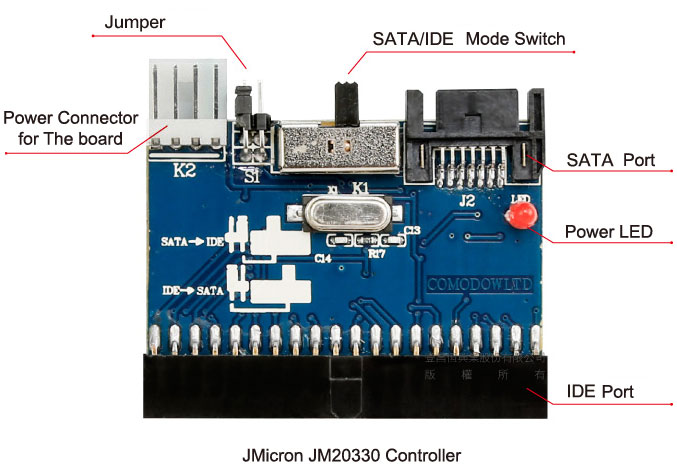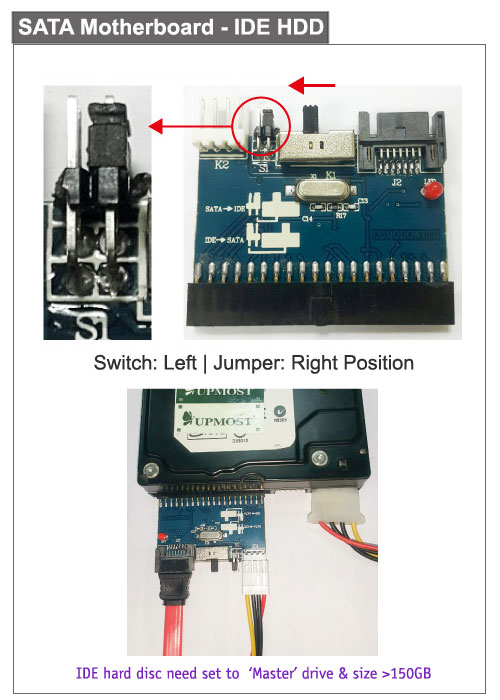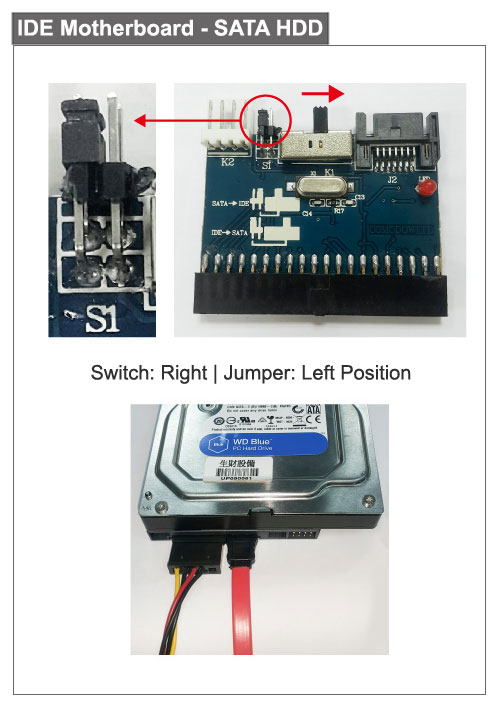 Requirement:
IDE Drive need set to MASTER drive via jumper
IDE hard disc >=150GB
Specification:
Plug & play
Works with IDE / SATA hard disc, CD-Rom & CR-Writer
Supports IDE Ultra ATA 66 / 100 / 133
Supports SATA I / II / III
Max. data transfer speed 1.5Gbps (IDE interface max. rate)
Package includes:
The converter card
20cm long SATA cable
Molex to 4-pin power cable
Important Note: Product information is acquired from suppliers and relevant manufacturers. Please check directly with the manufacturers for the most up to date information. While we make every effort to keep this site current and error free, we cannot honour errors which include but are not limited to outdated/incorrect pricing and/or specifications. Prices and specifications can change without notice. Pictures are for illustration purposes only and are not guaranteed to be completely accurate. Individual compatibility of items not guaranteed unless installed and tested by our technicians. Please email us with any specific enquiry.