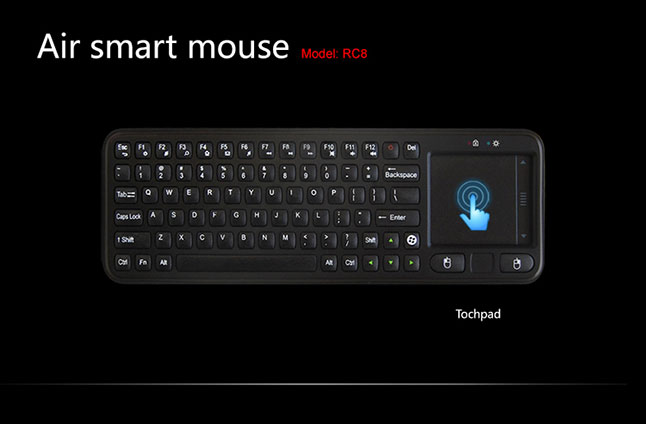 Measy RC8 is an wireless input device which integrated dual funcation: imput keyboard and tochpad. Because of its small and convenient design and also used 2.4G wireless technology, no need to place on the desktop, you can hand it to input any character or move the cursor of the mouse easily. No matter you stand, sit or lying, you can use it very convenient, control it easily.






1. Android Mini PC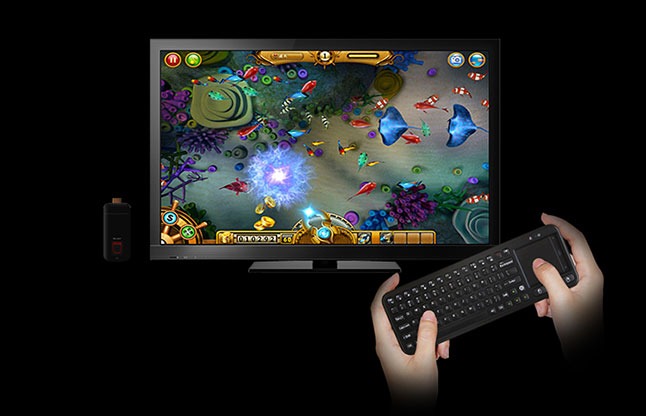 2. Android TV box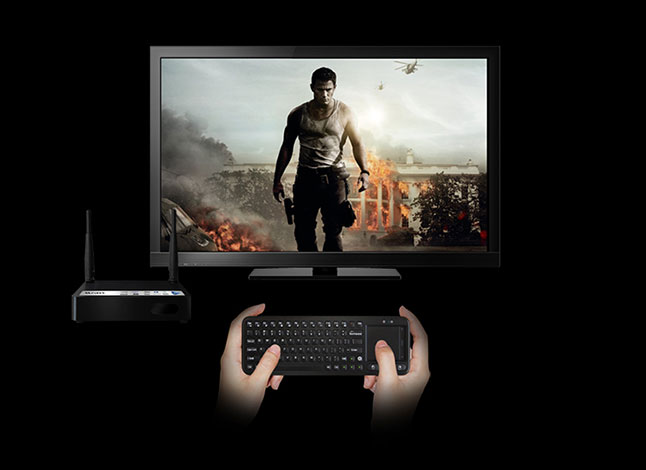 3. Smart TV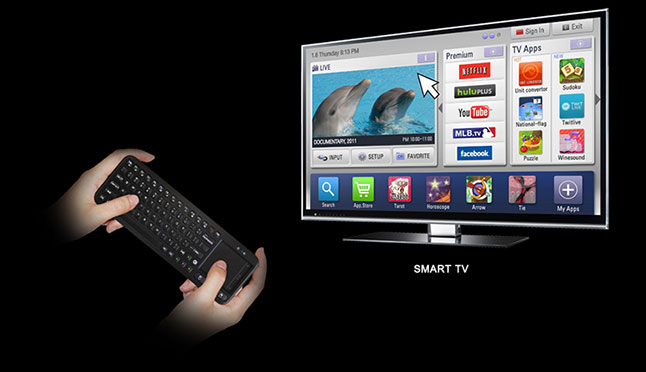 4. Projector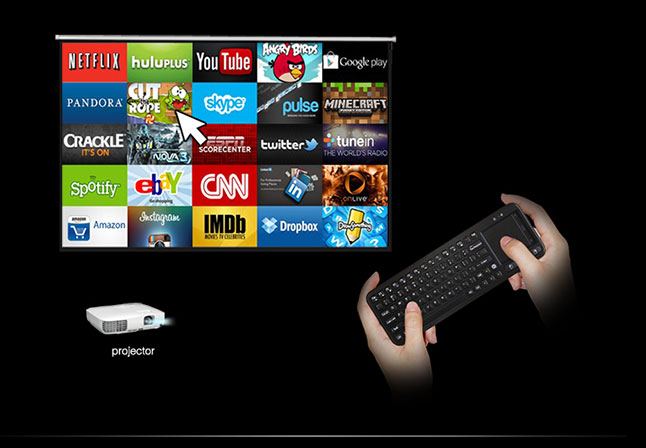 1. 2.4G RF wireless connected ,the distance can be up to 30 meters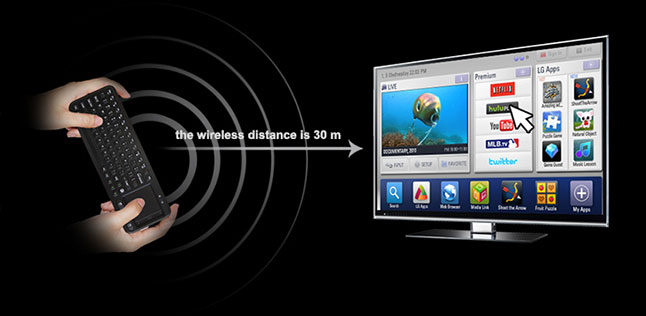 2. Smart code paired technology ,USB port,plug and use.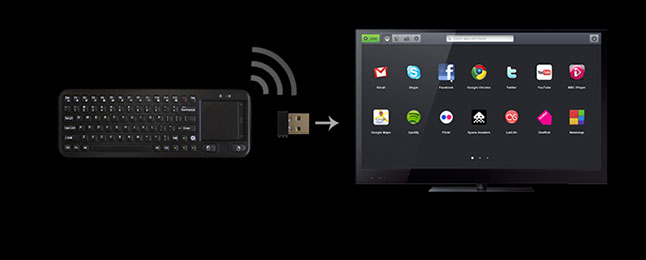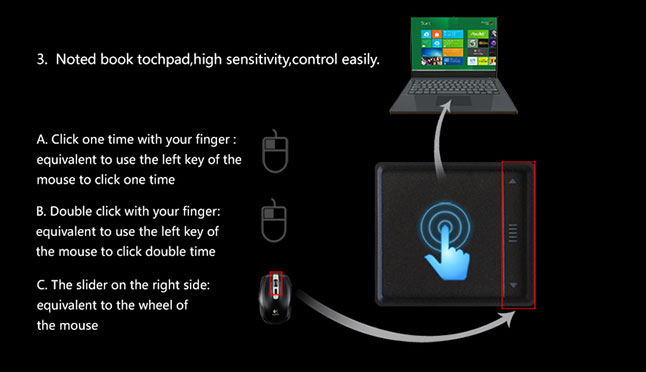 4. Be be inputted with full buttons of the keyboard.Humanized layout

5. Integrated multimedia cases function of Windows(GOOGLE TV hotkey)

6. The indicator lights of the functions are clear at a glance

7. Use AAA dry batteries,can be used in all countries without any worries.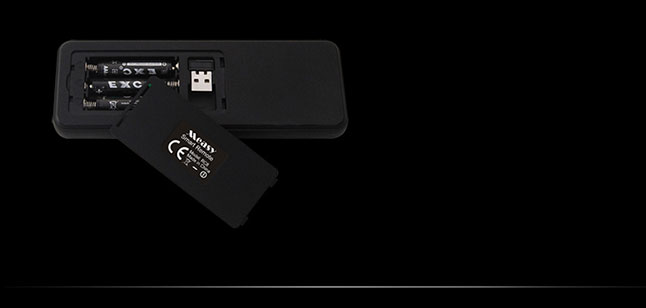 When the cursor appears to drift and hard to control,please do initialize setting for the air mouse as following operations
1. Please put the device on the desktop,press the up arrow

、down arrow

and Enter

key, sequentially.Don't release other keys when you press each one. While holding down these three keys for 1 second, the LED key

of the air mouse will become falshing.
2. When the LED key become flashing state, at the same time plug the USB receiver into the USB intterface of the device, the air moue will start to initialize code.The LED key

will become lit state after 5 seconds after about 5 seconds, that means the air mouse initialize setting successful.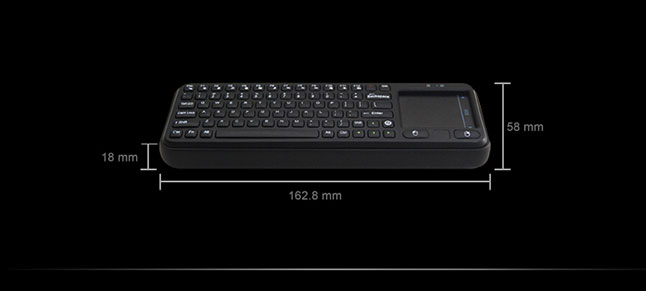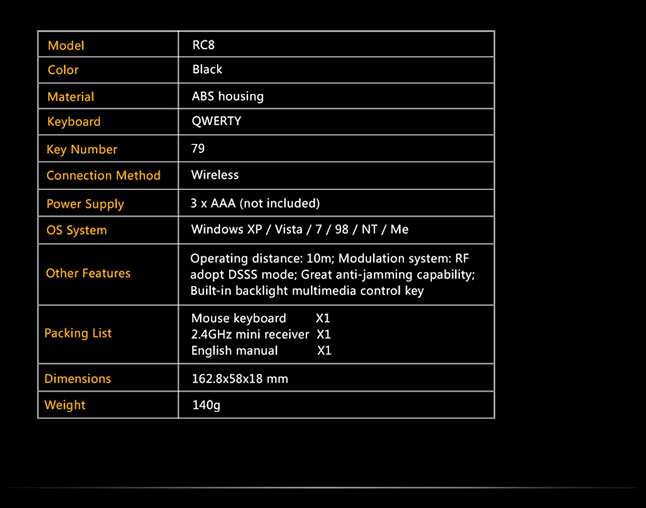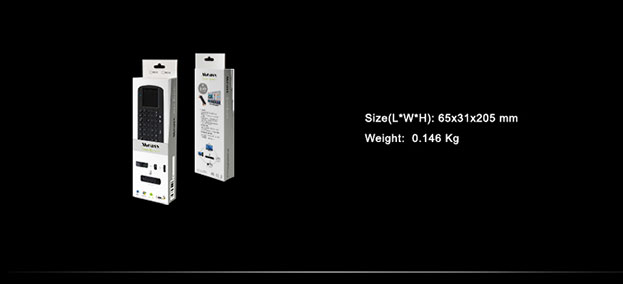 Note: For reducing the freight cost, we will unpack the package to send the item except Express delivery.
RC8 Air smart mouse