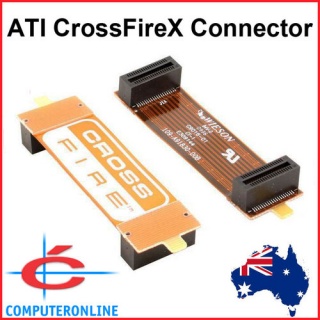 Stock in store
$5.00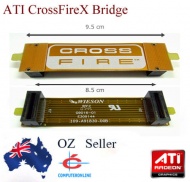 Stock in store
$7.00 The card features a Polaris GPU with 2304 4th generation of Graphics Core Next stream processors, boost-clocked at 1366 MHz, and 4GB of VRAM . The industry proven SAPPHIRE Dual-X system serves as the cooling solution, with dual ball-bearing fans and the SAPPHIRE Quick Connect feature for easy cleaning and replacement.
[BRAND] Sapphire
[MPN#] 11265-09-20G
No stock
$399.00 4895106286719
[BRAND] Sapphire
[MPN#] 11289-05-20G
No stock
$469.00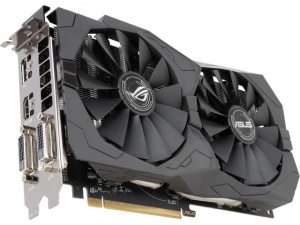 •1310 MHz boost clock (OC Mode) for 7% performance improvement over reference
•DirectCU II with patented wing-blade fans on 0db fan technology delivers 30% cooler and 3X quieter performance contact with direct-GPU contact heatpipes
•Easily monitor and control your GPUs performance and cooling with the intuitive GPU Tweak
...

more
II interface and FanConnect II for GPU and CPU temperature sensing
•Auto-Extreme manufacturing technology delivers premium quality and reliability with aerospace-grade Super Alloy Power II components

[BRAND] ASUS
[MPN#] STRIX-RX570-O4G-GAMING
No stock
$439.00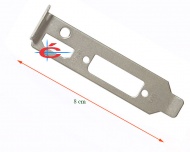 ASUS AMD RADEON RX 580 8GB VIDEO CARD - 8GB GDDR5 256-BIT - OC MODE GPU CLOCK: 1380MHZ - 2X DISPLAYPORT 2X HDMI 2.0 1X DVI-D - PCI-EXPRESS 3.0 - STREAM PROCESSORS: 2304
[BRAND] ASUS
[MPN#] DUAL-RX580-O8G
Stocked at supplier
$502.00 [BRAND] ASUS
[MPN#] 90YV0CF0-M0NA00
Stocked at supplier
$576.00 [BRAND] Gigabyte
[MPN#] RX580GAMING-8GD
Stocked at supplier
$338.00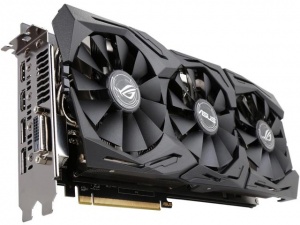 •ASUS Aura Sync RGB lighting features a nearly endless spectrum of colors with the ability to synchronize effectsacross an ever-expanding ecosystem of AURA Sync enabled products
•Industry-first MaxContact technology features an enhanced copper surface to allow for twice the GPU contact astraditional thermal solutions
...

more
•Easily monitor and control your GPUs performance and cooling with the intuitive GPU Tweak II interface andFanConnect II for GPU and CPU temperature sensing
•Auto-Extreme manufacturing technology delivers premium quality and reliability with aerospace-grade Super AlloyPower II components

[BRAND] ASUS
[MPN#] STRIX-RX580-O8G-GAMING
No stock
$562.00 AMD RADEON RX 580 ARMOR 8G OC GRAPHIC CARD GDDR5 256BIT DX12 DISPLAYPORT X 2 HDMI X 2 DVI-D X 1
[BRAND] MSI
[MPN#] RADEON RX580 ARMOR 8G OC
Stocked at supplier
$456.00 [BRAND] ASUS
[MPN#] ROG-STRIX-RXVEGA64-O8G-GAMING
No stock
$777.00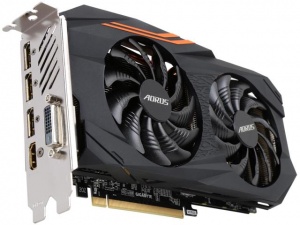 WINDFORCE 2X with 90mm Blade Fan Design

Advanced Copper Back Plate Cooling

OC mode: 1380MHz

Gaming mode: 1365MHz
[BRAND] Gigabyte
[MPN#] GV-RX580AORUS-8GD
No stock
$529.00 [BRAND] Gigabyte
[MPN#] RX570GAMING-4GD
No stock
$430.00 GV-RX550D5-2GD NDA 21April
[BRAND] Gigabyte
[MPN#] GV-RX550D5-2GD
Stocked at supplier
$163.00 [BRAND] ASUS
[MPN#] 4712900705089
Stocked at supplier
$196.00 4895106284876
[BRAND] Sapphire
[MPN#] 11267-22-20G
Stocked at supplier
$172.00 4895106281868
[BRAND] Sapphire
[MPN#] 11265-01-20G
Stocked at supplier
$386.00 [BRAND] ASUS
[MPN#] 90YV0B00-M0NA00
Stocked at supplier
$904.00