Networking: Netgear
| | |
| --- | --- |
| 10 item(s) | Price incl. GST |
"Netgear R7000 AC1900 Nighthawk Smart Wifi Router,802.11ac Dual Band Gigabit,AC1900Wifi-600+1300Mbps speeds,1GHz Dual Core Processor,100%Faster for mobile devices,"
No stock
$307.00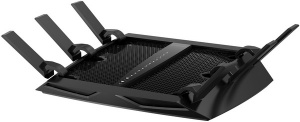 [BRAND] Netgear
[MPN#] R8000-100AUS
Stocked at supplier
$474.00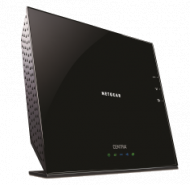 "Netgear Centria WiFi Media Storage Router WNDR4700-100AUS:        Simplify your digital home with NETGEAR CENTRIA. Easy to set up, use and manage, CENTRIA is an all-in-one device with 3 essential functions. It's an Automatic Back-Up system for your PC & Mac that safeguards all of your data; a Media Server that centrally and securely stores your
...

more
media and is accessible from any Internet-enabled device; and a high-performance N900 WiFi router."

Stock in store
$249.00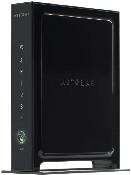 Draft 802.11N
"Push 'N' Connect functionality
Wireless-N technology delivers
exceptional range and speed
[BRAND] Netgear
[MPN#] WNR2000-100AUS
Stocked at supplier
$64.00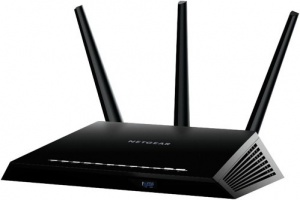 "NETGEAR ""Nighthawk"" AC2300 Smart WiFi Router - MU-MIMO Dual Band Gigabit (R7000)"
[BRAND] Netgear
[MPN#] R7000P-100AUS
No stock
$313.00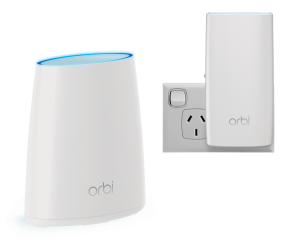 NETGEAR ORBI Whole Home AC2200 Tri-band WiFi System (WiFi Router & Wall Plug Satellite)
[BRAND] Netgear
[MPN#] RBK30-100AUS
Stocked at supplier
$549.00 [BRAND] Netgear
[MPN#] RBK40-100AUS
Stocked at supplier
$585.00 NETGEAR AC750 Dual Band WiFi Router (R6020)
[BRAND] Netgear
[MPN#] R6020-100AUS
Stocked at supplier
$82.00 NETGEAR AC1750 Dual Band WiFi Gigabit Router (R6400)
[BRAND] Netgear
[MPN#] R6400-100AUS
Stocked at supplier
$199.00 [BRAND] Netgear
[MPN#] RBW30-100AUS
Stocked at supplier
$233.00