Orico Dual Bay Aluminium RAID External Enclosure

$138.00 inc GST

| | |
| --- | --- |
| ■ Our stock | in-stock |
| ■ Brand | Orico |
| ■ Part # | 3529RUS3-AU-SV |

img-2

Actual product may vary from the image
Product Information

Aluminum USB3.0 & eSATA External Dual Bay RAID Enclosure [3529RUS3]
4 Hard Disk mode setup:

RAID 0: Striping. High performance.
RAID 1: Mirroring. Great data safety.
Normal: Nothing setup, each drive shows individually in your computer.
Big: Simply combine all drives in 2 bays. But it won't increase performance like RAID 0.

eSATA & USB 3.0 connection.

eSATA connection is same speed as your motherboard's SATA speed, can be up to 6Gb/s (SATA III)
USB 3.0 connection is up to 5Gb/s.

Tool-free aluminium design

| | |
| --- | --- |
| Compatible HDD Type | 3.5 inch SATA HDD / SSD |
| Output Interface | SuperSpeed USB3.0 & eSATA |
| RAID Mode | 0 / 1 / Combine / Clear RAID |
| Chassis | Aluminum |
| Power Supply | 12V 4A Power Adapter |
| HDD Interface | SATA I / II / III |
| Data Cable | 1 meter / 3.3 feet USB3.0 & eSATA Cord |
| Supported System | Windows XP, Vista, 7, 8, 8.1, 10, Mac OS > 9.1 and Linux |
| Dimension | 191 x 154.4 x 88.1mm |

Dual bay docking station for 3.5 inch HDD & SSD
Put two 3.5 inch hard disk drives (HDD) or solid state drives (SSD) at the same time via SATA I, II & III interface.
the ORICO docking station makes it much easy to sync data between computer and hard drives.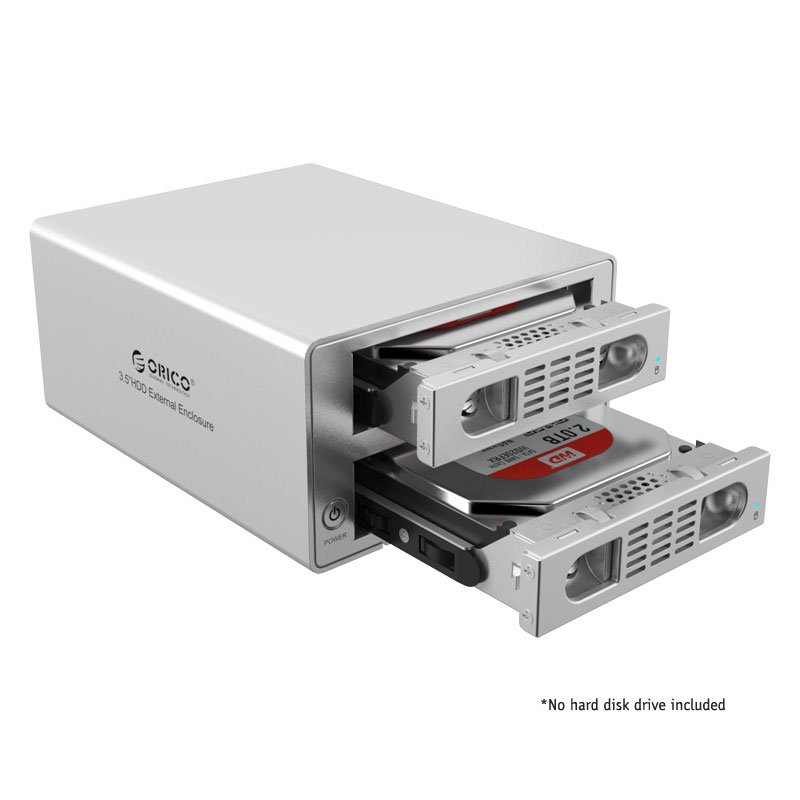 SuperSpeed USB3.0 and eSATA
USB3.0 supports data transfer rate of up to 5 Gbps, also is backwards compatible with USB2.0 and 1.1
eSATA supports data transfer rate of up to 6 Gbps, even faster data transfer
A quick and simple way to expand storage capacity to your computer.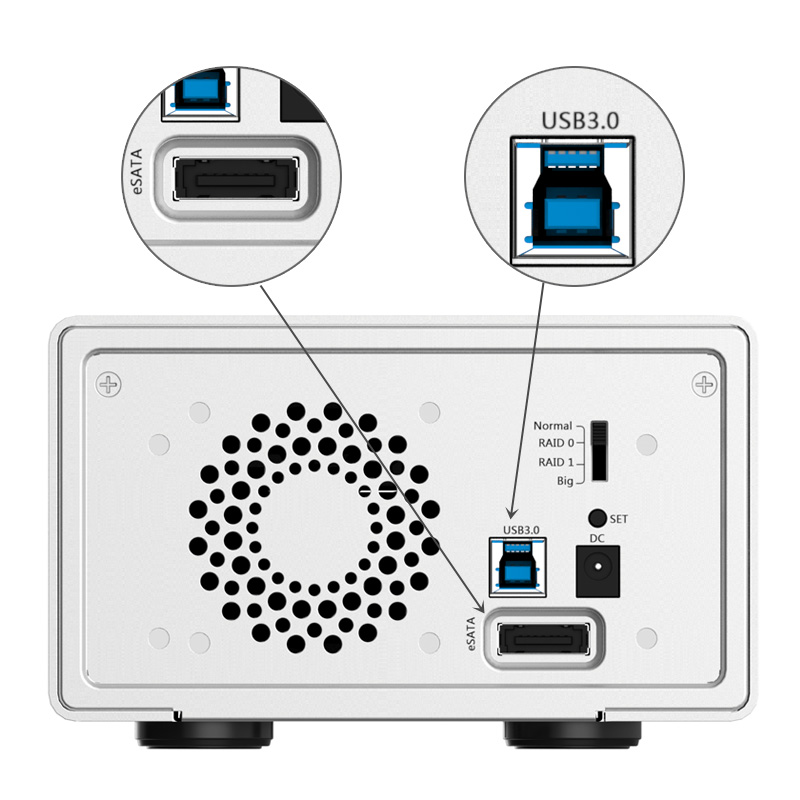 Aluminum alloy shell
High end solid aluminum body is durable yet sleek, eye-catching Apple-style design
Matches perfectly with Mac and other Apple-style desktop or laptop.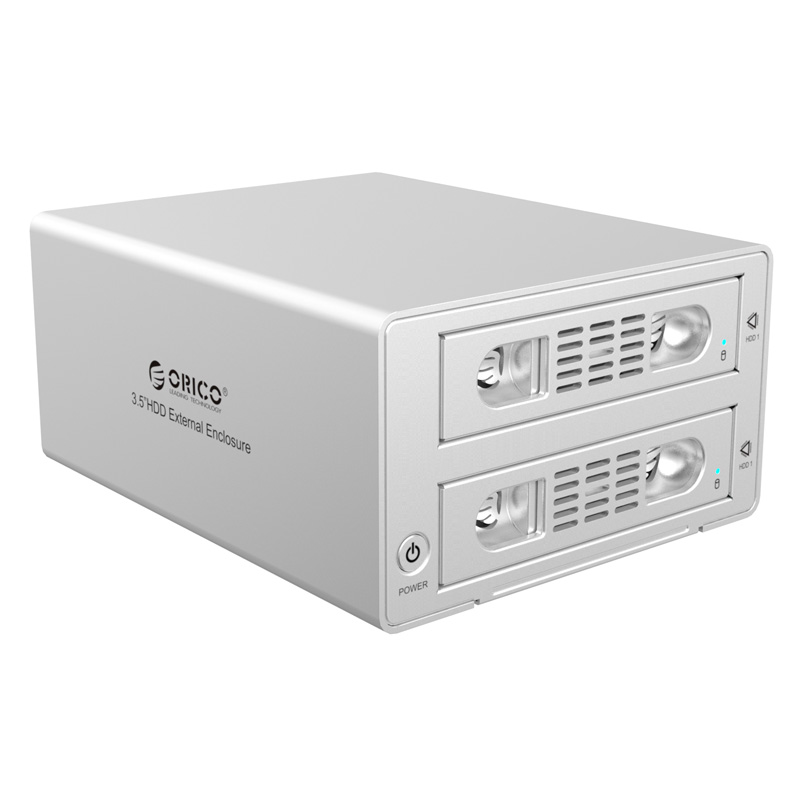 RAID Supported
RAID 0/1/Combine/Clear mode supported, built-in RAID mode switch
Easily switch between RAID 1 (mirroring), RAID 0 (striping)
computer-independent duplicating / cloning without computer, high efficiency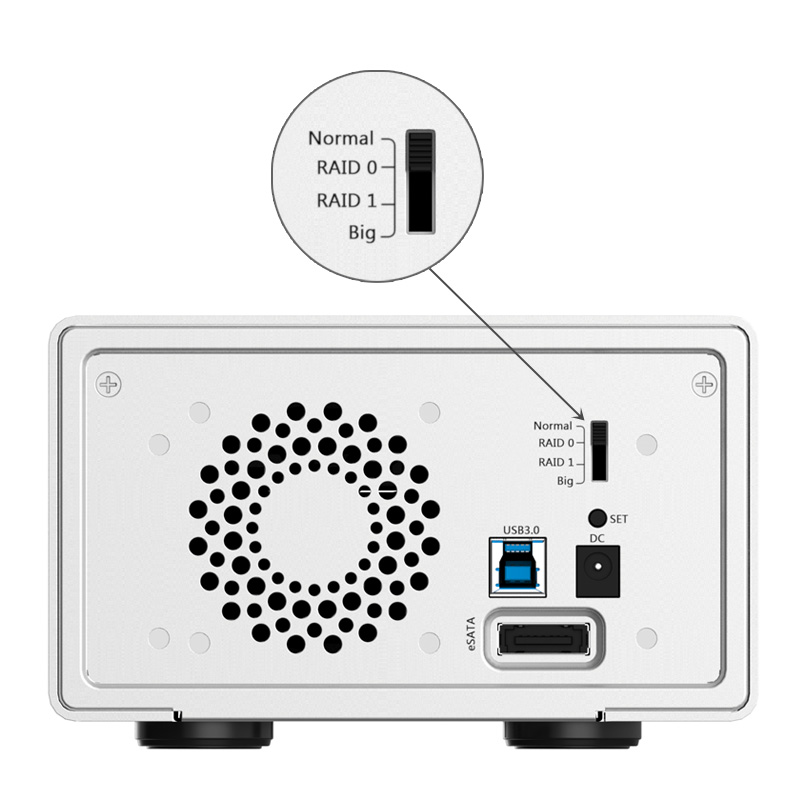 Important Note: Product information is acquired from suppliers and relevant manufacturers. Please check directly with the manufacturers for the most up to date information. While we make every effort to keep this site current and error free, we cannot honour errors which include but are not limited to outdated/incorrect pricing and/or specifications. Prices and specifications can change without notice. Pictures are for illustration purposes only and are not guaranteed to be completely accurate. Individual compatibility of items not guaranteed unless installed and tested by our technicians. Please email us with any specific enquiry.
If you find cheaper price than us within Australian websites, please
Click here
.