HDMI Input to RCA Composite Output Converter
This device converts HDMI video & audio signal to RCA AV (CVBS) composite signal. This enables you to play digital content such as XBox on any FPV system with AV composite video input. Supports both NTSC (480i) and PAL (576i) formats by using a switch.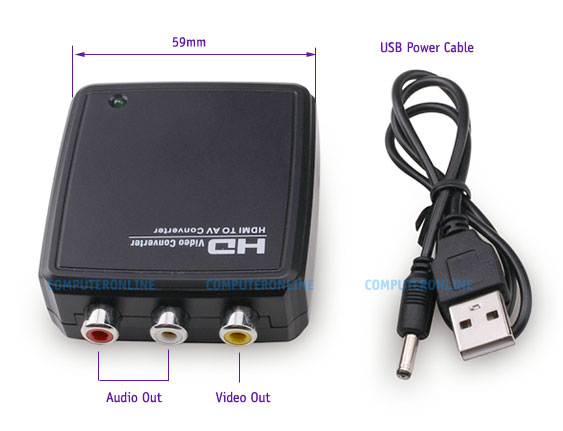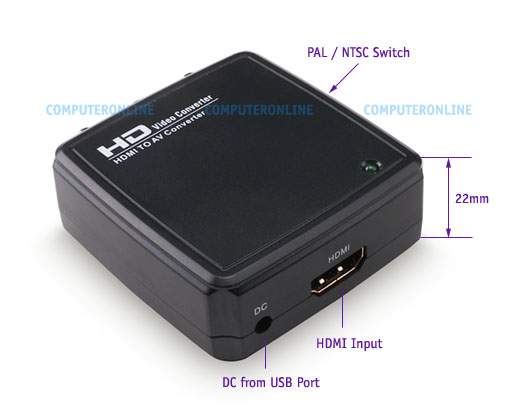 Input: HDMI
Input resolution: 480i/480p/576i/576p/720i/720p/1080i/1080p
Output: RCA connection Audio + Video; NTSC / PAL
Output resolution: NTSC 480i or PAL 576i
Plug & play, no driver required
Package includes: Converter unit; USB power cable; User manual
Important Note: Product information is acquired from suppliers and relevant manufacturers. Please check directly with the manufacturers for the most up to date information. While we make every effort to keep this site current and error free, we cannot honour errors which include but are not limited to outdated/incorrect pricing and/or specifications. Prices and specifications can change without notice. Pictures are for illustration purposes only and are not guaranteed to be completely accurate. Individual compatibility of items not guaranteed unless installed and tested by our technicians. Please email us with any specific enquiry.
If you find cheaper price than us within Australian websites, please
Click here
.