Orico© 4-Port mini Smart USB 20W Charger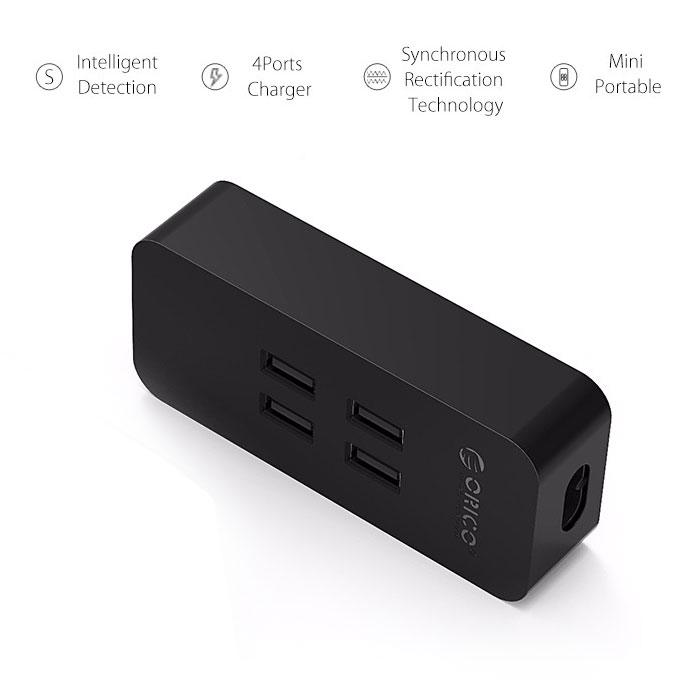 Intelligent IC and output compensation Smart charging
Built-in intelligent IC ensures excellent performance and recognizes all kinds of 5V devices to deliver ideal current of up to 2.4A (Maximum 4A 20Watts for 4 ports totally). Super Charge technology can detect most of digital devices on the market and deliver ideal current to match appropriate charging speed and avoid the loss of battery life.

Synchronous rectification Conversion rate of energy increases by 85%
Adopting MPS synchronous rectification of America, greatly improves conversion rate and reduces heat of the charger.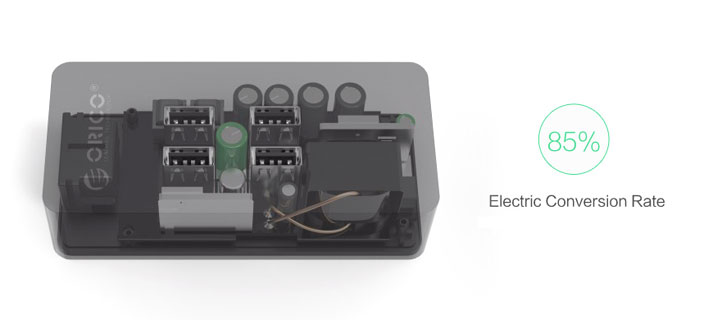 Portable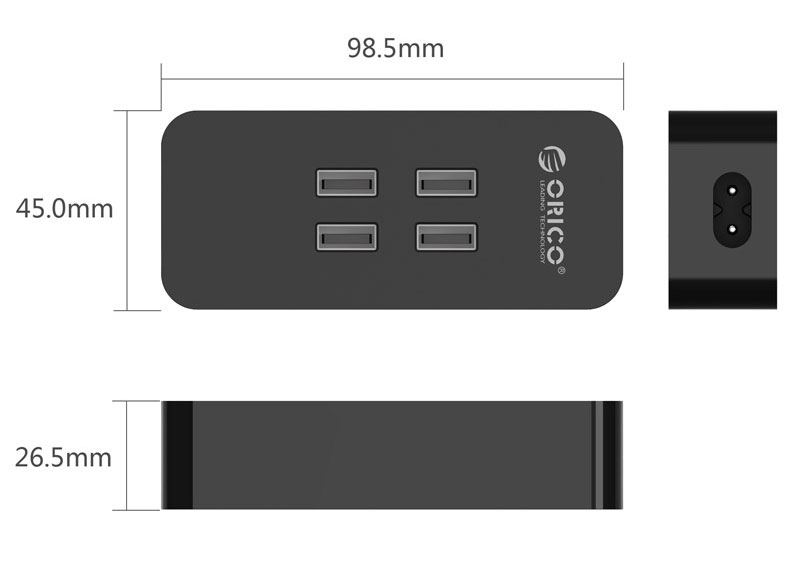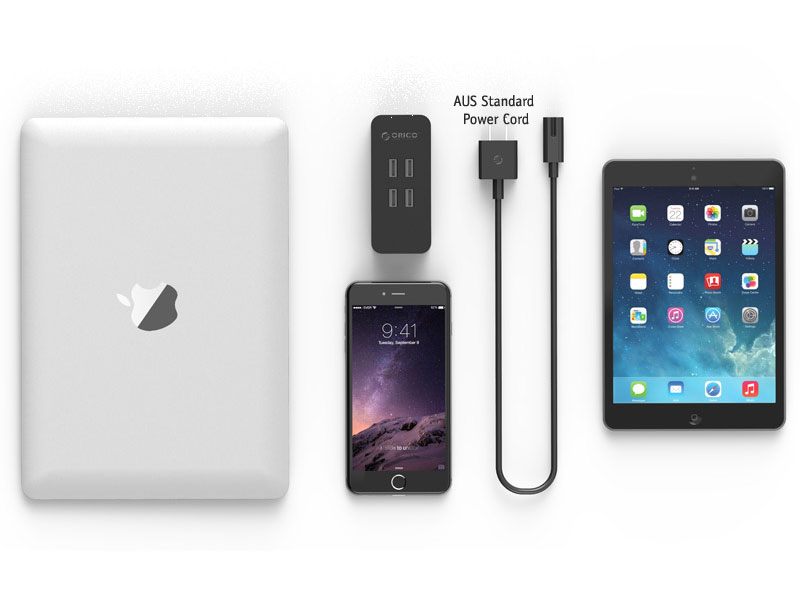 Important Note: Product information is acquired from suppliers and relevant manufacturers. Please check directly with the manufacturers for the most up to date information. While we make every effort to keep this site current and error free, we cannot honour errors which include but are not limited to outdated/incorrect pricing and/or specifications. Prices and specifications can change without notice. Pictures are for illustration purposes only and are not guaranteed to be completely accurate. Individual compatibility of items not guaranteed unless installed and tested by our technicians. Please email us with any specific enquiry.
If you find cheaper price than us within Australian websites, please
Click here
.