Notebook: Notebook Cooling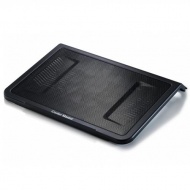 Specifications Model R9-NBC-NPL1-GP Material Plastic, Metal Mesh, Rubber Weight 720 g Dimension 390 x 310 x 20~47 mm Fan Dimension (W / H / D) 160 x 160 x 15 mm fan Fan Speed 1400 +-15% R.P.M. Fan Speed Adjustment Single speed Fan Airflow 70 CFM Fan Noise Level (dB-A) 21 dBA Power USB 5V DC Power consumption 0.38A, 1W Compatibility
...

more
Support all 17" and smaller laptops Features - Ultra slim and lightweight design for easy carrying. - Ergonomic design for best viewing/typing angle. - 160 mm silent fan with superior airflow provides best cooling performance. - Full range metal mesh and aerodynamic design air intakes. - USB port extender design keeps your USB ports intact. - Cable grooves for easy USB cable management. - Compatible with all 17" and smaller laptops.

[BRAND] Cooler Master
[MPN#] R9-NBC-NPL1
Stock in store
$25.00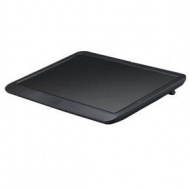 [MPN#] AC TS NFXN19-B
Stock in store
$9.00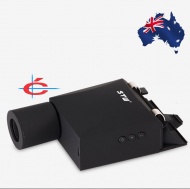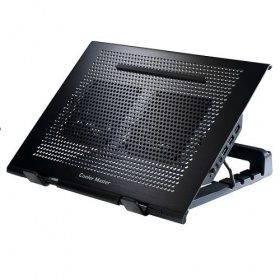 Color Black Material Aluminum, Plastics, Rubber Weight 1.37 kg, 3.0 lbs Dimension (W / H / D) 1.37 kg, 3.0 lbs Fan Dimension (W / H / D) 100 x 100 x 15mm fan x2 Operation degree 1200(+-15%) R.P.M. Fan Speed Single Speed Fan Speed Adjustment 70 CFM Fan Airflow 21 dBA Fan Noise Level (dB-A) USB 5V DC Power USB 2.0/1.1 x3, Mini USB x1 (For
...

more
Power Input) USB 0.36A, 1.8W Compatibility Support ups to 17" laptops Features Patented Configurable Cooling Fans Two patented 100mm silent fans are included and placed underneath the aluminum surface. These fully configurable fans can be used to pinpoint to the hottest areas of your laptop (i.e. CPU, HDD) for unsurpassed cooling performance. Ergonomic design 5 different height settings is ergonomically design for best viewing/typing angles allowing you to work or play on your laptop for prolonged periods without straining your back or wrist. Anti-Slip Holders Adjustable anti-slip holders with movable rubber strips placed keeps 9" to 17" laptops sturdy on your desk; a very important feature that gives you a piece of mind. Aluminum Surface Elegant hairline finish aluminum surface functions as a cooling pad to spread the heat onto a larger surface area. The aluminum surface also allows the U Stand to take on the wear-and-tear of the daily use from the laptop. Thoughtful Design 3 USB ports allow your laptop cooler to become a central hub for your computer, allowing you to connect all your USB devices at ease. Rear cable clip to keep your cables

[BRAND] Cooler Master
[MPN#] R9-NBS-USTD
Stocked at supplier
$45.00

[BRAND] ThermalTake
[MPN#] CL-N0031
Stocked at supplier
$28.00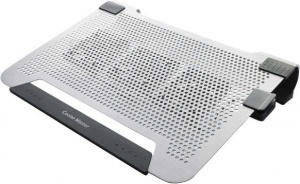 Coolermaster, up to 19' NB
[BRAND] Cooler Master
[MPN#] R9-NBC-U3PS-GP
Stock in store
$42.00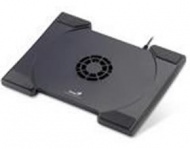 Genius Notebook Stand 200 Advanced notebook stand with cooling fan. Powerful built-in fan to cool your laptop for easy thermal heat dissipation. Maintain system longevity and optimum performance by protecting your notebook from the effects of excessive heat. Compatible with 10" to 19" notebooks including wide screen, Enhance notebook stability and
...

more
durability, Quiet solution for notebook cooling, Cable storage area, makes travel easy,Two feet can adjust the height of the cooling fan.

[BRAND] Genius
[MPN#] 31280195100
Stock in store
$21.00