Media: CDR-700M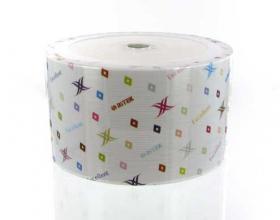 Stock in store
$15.00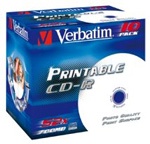 Verbatim CD-R 80 Min Wide IJ Printable JC 10Pk 52x : 41920Verbatim 52X White Inkjet, Hub Printable CD-R discs are the ideal choice for full-colour edge-to-edge photo & text printing on CD/DVD inkjet printers.These inkjet printable discs consist of a unique white surface coating for exceptional colour reproduction of high-resolution photos,
...

more
graphics or other images. The inkjet printable surface has excellent ink absorption and durability, providing long lasting vibrant colours. This full-surface, hub-printable media provides additional printing surface area over regular printable discs.Key Features:White, inkjet printable Ideal for full-surface, edge-to-edge printing Full-colour, high resolution, photo-quality printing Qualified for use with CD/DVD inkjet printers from Primera, Microboards, Epson and others. Compatible with high-resolution 5,760dpi printers. Crisp and clear text reproduction.

[BRAND] Verbatim
[MPN#] 41920
Stock in store
$8.00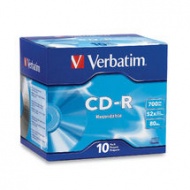 CD-R 80 Min Jewel Case 10 Pk 52xKey Features:Blue super azo recording dyeCrystal surface layerHigh UV resistanceLifetime warranty Please Note:Item V41846 is now priced as a pack of 10 and is no longer priced as individual units.
[BRAND] Verbatim
[MPN#] 41846
Stock in store
$9.00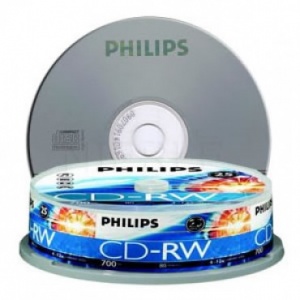 [BRAND] Philips
[MPN#] BMDPHI12XCDRW10
Stocked at supplier
$13.00