Optical Devices: Pioneer
| | |
| --- | --- |
| | |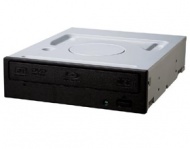 Max Write Speed
- BD-R 15X
- BD-R DL 12X
- BD-RE 2X
- BD-RE DL 2X
- BD-R LTH 6X
- DVD-R 16X
- DVD-R DL 8X
- DVD-RW 6X
- DVD+R 16X
- DVD+R DL 8X
- DVD+RW 8X

[BRAND] Pioneer
[MPN#] BDR209DBKS
Stock in store
$102.00

Max Write Speed
- BD-XL 12X
- BD-R 15X
- BD-R DL 15X
- BD-RE 2X
- BD-RE DL 2X
- BD-R LTH 8X
- DVD-R 16X
- DVD-R DL 8X
- DVD-RW 6X
- DVD+R 16X
- DVD+R DL 8X
- DVD+RW 8X

*Does not includes audio & sata cables*
[BRAND] Pioneer
[MPN#] BDR-209EBK
Stocked at supplier
$149.00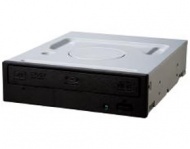 The Pioneer BDR-209DBKS 15x Internal BD/DVD/CD Burner is an ultra-fast 15x internal BD/DVD/CD burner that supports viewing of standard and 3D Blu-ray Disc movies. It also facilitates high-capacity data storage. The BDR-209DBK can even read BD-ROM discs, as well as read and write to single or dual layer BD-R discs. Plus, it's backward compatible
...

more
and can read and write multiple DVD and CD formats. The burner is easy to install as well, thanks to its SATA interface which can be mounted horizontally or vertically in your computer chassis. A comprehensive Cyberlink software suite is included.

[BRAND] Pioneer
[MPN#] BDR209DBK
Stocked at supplier
$109.00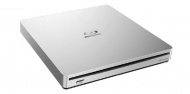 Brief Spec:
- External SLIM Blu-Ray/ DVDRW/ CD Writer.
- USB 3.0 interface, 4MB Data Buffer, Horizontal mounting
- Dimension : 133 x 14.8 x 133 mm
- Drive Net Weight: 240g
Speed:
- Max 6X Blu-Ray write
- Max 8X DVD -R +R SL write
- Max 6X DVD -R +R DL write
System Requirement:
- 2 x Available USB ports
-
...

more
Microsoft Windows XP, Windows Vista, Windows 7
- RAM 512 MB (Windows XP) / 1GB (Windows Vista or Windows 7)
- HDD 30 GB or above
- Intel Core 2 E6750 (2.66 Ghz), AMD Phenom 9450 (2.10 Ghz) or above

Comes with CyberLink Media Suite: Blu-ray version includes:

- PowerDVD 10 BD3D 6ch+6ch (Support 3D playback, Support BDXL)
- PowerDirector 9 HE (Support BDXL)
- Power2Go 7 DE (Support BDXL)
- PhotoDirector Trial


[BRAND] Pioneer
[MPN#] BDR-XS06T
Stocked at supplier
$177.00