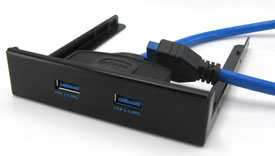 Provides 2 front USB 3.0 ports to your desktop computers, fits in 3.5" floppy bay of your computer case.
20-pin USB 3.0 connector.
Stock in store
$16.00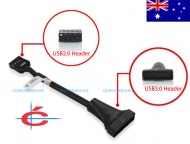 Usage: your motherboard has an USB 2.0 port but your computer case is an USB 3.0 connection.
Stock in store
$4.95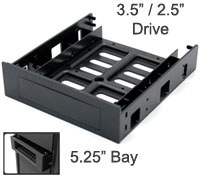 For put a 3.5" device (Front USB ports, Card Reader, Floppy Drive etc.) to a 5.25" CD-Rom bay.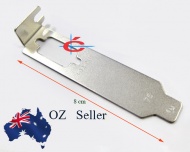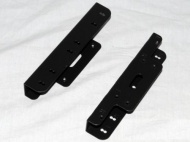 Metal bracket to fit 3.5" HDD
to mount in a 5.25" bay.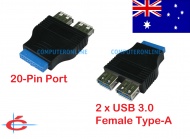 No stock
$8.90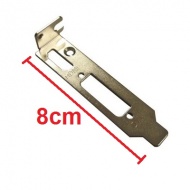 Low Profile DVI and HDMI bracket
Stock in store
$9.00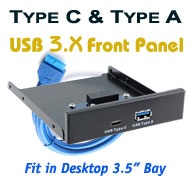 Front USB Type C & Type A port. 20-pin (19-pin) internal USB 3 connection
[MPN#] LA251-1A1C
Stock in store
$22.00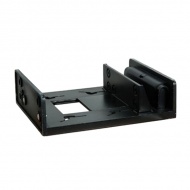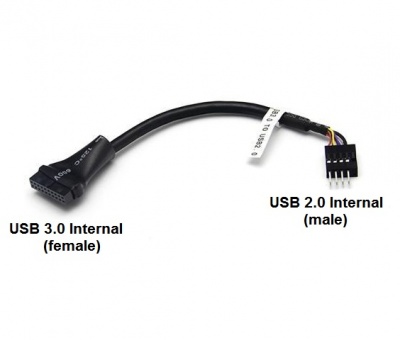 Usage: Your motherboard gets 20-pin USB 3.0 socket but your computer case is USB 2.0 connector.
[MPN#] CB U3-U2 R This bay allows you to convert an unused 5.25" front bay into 2x USB 3.0 ports.
Stock in store
$19.00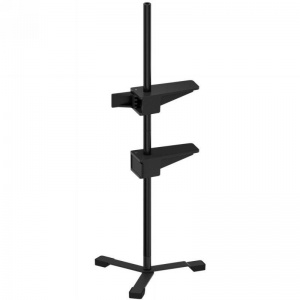 Universal VGA Holder for all size tower chassis. It features magnetic feet with plastic covers to keep the VGA holder from sliding around, two adjustable shelves, and two 12cm poles which screw together to reach a height of 24 centimeters. To support cards held higher than 24cm, poles from additional holders can be combined
[BRAND] Cooler Master
[MPN#] MCA-0005-KUH00
Stock in store
$20.00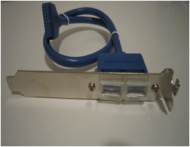 [MPN#] UB3-C021
Stock in store
$18.00

Bitfenix Alchemy Connect Orange LED Strips- 300mm, Orange color, 15x LEDs Part of the BitFenix Alchemy Premium Modding Series, Alchemy LED Strips are the ideal choice when modding inspiration strikes. These precision manufactured LED Strips come with BitFenix TriBright™ LED Technology for the absolute brightest LED strips available. Alchemy
...

more
LED Strips come in both chainable Connect and waterproof Aqua, and offer a multitude of lengths and colors, enabling you to bring your modding vision to ligh

[BRAND] Bitfenix
[MPN#] BF-OLED-30
Stock in store
$25.00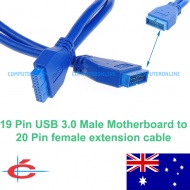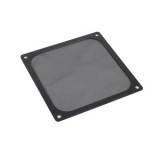 Silverstone FF143B, Magnetized 140mm ABS Fan Filter with grille and include 4 screws in OPP retail package SPECIAL FEATURES -Convenient magnetized design for easy installation -Ultra fine filter provides great dust reduction properties -Compatible with most 140mm fans or vents Recommended for PS08/AP141 or case with 140mm mount.
[BRAND] Silver Stone
[MPN#] FF143B
Stock in store
$17.00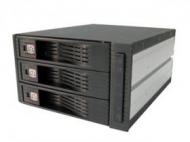 2 x 5.25" bay to fit in 3 x 3.5" SATA interface Hard Disks, Hot-swappable, with Fans and Lock.
Stock in store
$92.00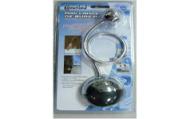 Mini USB light with 3 LEDs.
Powered by USB port. Torch power ON/OFF
Fexible metal gooseneck.Indoor use only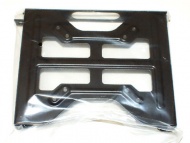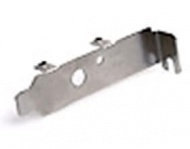 Low Profile Bracket for WN350GD and WN651G
Stock in store
$5.00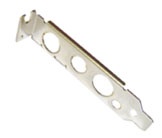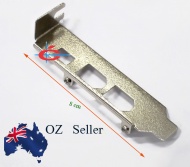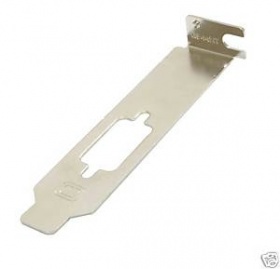 [BRAND] Bitfenix
[MPN#] BFA-MAG-60BK30-RP
Stock in store
$29.00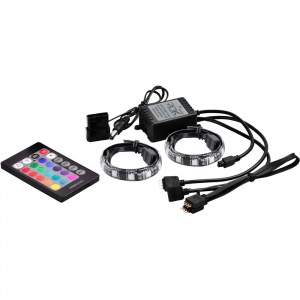 [BRAND] DeepCool
[MPN#] DP-LED-RGB350
Stocked at supplier
$22.00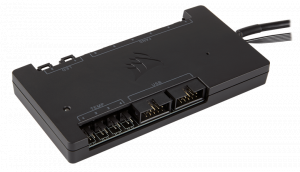 CORSAIR Commander PRO
[BRAND] Corsair
[MPN#] CL-9011110-WW
Stocked at supplier
$107.00