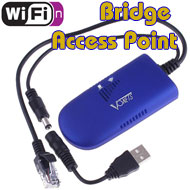 Works at 2 modes:
Repeater Mode, receiving Wireless WiFi, output to Cable + WiFi
Access Point mode, Connect to internet cable, output to WiFi
DC input range: 5~12V; USB & DC 2.0 power connectors
[MPN#] VAP11G-300
>100+ sold
Stock in store
$35.00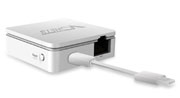 mini sized, only 44 x 44 x 14 mm
Supports both Repeater mode & Access point mode
[MPN#] MINI300
>100+ sold
Stock in store
$26.00

TP-Link 450Mbps Advanced Wireless N Access Point
[BRAND] TP-Link
[MPN#] TL-WA901ND
Stocked at supplier
$59.00


TP-LINK UNIVERSAL RANGE EXTENDER, 10/100, 300MBPS, ANT(2), WALL PLUG, 3YR
[BRAND] TP-Link
[MPN#] TL-WA850RE
Stocked at supplier
$46.00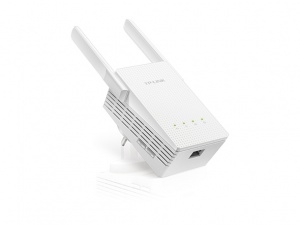 [BRAND] TP-Link
[MPN#] RE210
Stock in store
$74.00 UniFi AC Lite Access Point 802.11ac Dual Radio Access Point. The UniFi AC Lite AP features the latest Wi-Fi 802.11ac technology in a refined industrial design and is ideal for cost-effective deployment of high-performance wireless networks. Dual-Radio Performance, Gigabit Speeds The UniFi AC Lite AP delivers 5x the performance of the
...

more
first-generation UniFi AP while still maintaining Ubiquiti's disruptive pricing strategy. Sleek, Ultra-Compact Design The UniFi AC Lite AP features a cleaner design in a reduced footprint – half the size compared to the standard UniFi AP. Scalable Enterprise Wi-Fi Management The UniFi Controller v4 software is a powerful, enterprise wireless software engine ideal for high-density client deployments requiring low latency and high uptime performance. With its software-based capabilities, the UniFi virtual control plane allows for unlimited scalability under one centralized controller. Remotely access the UniFi Controller to upgrade deployed UniFi APs while in the field. POE-24-12W-G included

[BRAND] ubiquiti
[MPN#] UAP-AC-LITE
Stocked at supplier
$140.00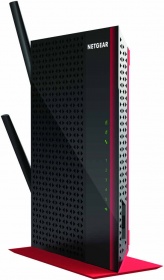 [BRAND] Netgear
[MPN#] EX6200-100AUS
Stocked at supplier
$233.00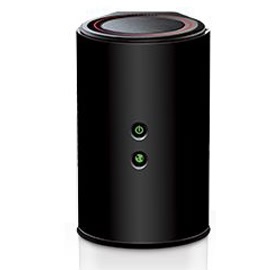 Wireless AC1200 Dual Band Gigabit Range Extender
[BRAND] D-Link
[MPN#] DAP-1650
Stocked at supplier
$145.00

The NetComm Wireless Extender is a passive device that sends a Wireless LAN signal to where it is needed the most. Simply place the EM3000 over the Omni Dipole antenna of the NP5400 Access Point or the NP5420 and NP5430 Client Adaptors and position it in the direction that requires coverage. It can even be used on Access Points with two antennas
[BRAND] Netcomm
[MPN#] NNEEM3000
Stock in store
$7.00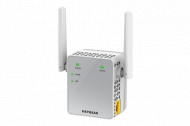 [BRAND] Netgear
[MPN#] EX3700-100AUS
Stocked at supplier
$75.00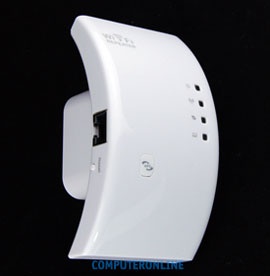 •Built-in power, Easy to use
WiFi 802.11 N 300M high-speed wireless access (compatible with 802.11 b/g)
Maximum wireless LAN security with WPA2, WPA & WEP.
Easy to setup WiFi security via WPS (WPS enabled router required)
Stock in store
$29.00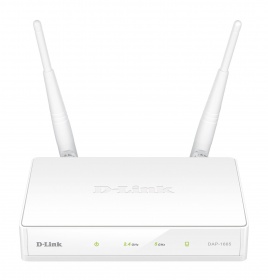 The DAP-1665 Wireless AC1200 Dual Band Access Point is a fast and versatile solution for bringing wireless AC to your existing wired network, or extending your wireless network. 802.11ac technology delivers combined speeds of up to 1200 Mbps, so you can create a high-speed wireless link between networks, or quickly transfer large files wirelessly
...

more
between computers. The DAP-1665 can be configured to operate in several modes (Access Point, Repeater, Bridge, Bridge with AP), allowing you to customize it to your networking needs. The DAP-1665 provides 64/128-bit WEP encryption and WPA/WPA2 security to protect your network and wireless data.

[BRAND] D-Link
[MPN#] DAP-1665
Stocked at supplier
$145.00

Wireless AC1200 Concurrent Dual Band PoE Access Point
[BRAND] D-Link
[MPN#] DAP-2660
Stocked at supplier
$200.00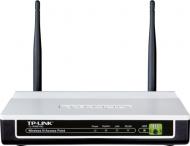 TP-Link 300Mbps Wireless N Access Point w/ Passive PoE, AP/Client/Bridge/Repeater Detachable 2T2R
[BRAND] TP-Link
[MPN#] TL-WA801ND
Stocked at supplier
$47.00

The DWL-8610AP Unified Wireless AC1750 Concurrent Dual-Band PoE Access Point is designed to support small to medium business or enterprise environments by providing network administrators with secure and manageable dual-band wireless LAN options, and utilising the cutting-edge speed of Wireless AC. The DWL-8610AP comes in plenum rated housing,
...

more
supports PoE and offers two Gigabit LAN ports. 3 x 3 antenna design allows for high throughput up to 1750Mbps. The DWL-8610AP is designed to be centrally managed by a wireless controller, but also supports standalone operation and operation in a cluster which makes it suitable for wide range of applications.

[BRAND] D-Link
[MPN#] DWL-8610AP
Stocked at supplier
$663.00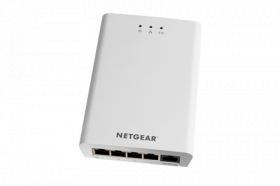 5PT 11N WIFI WALL MOUNT ACCESS POINT (for WC7600 ONLY)
[BRAND] Netgear
[MPN#] WN370-10000S
Stocked at supplier
$185.00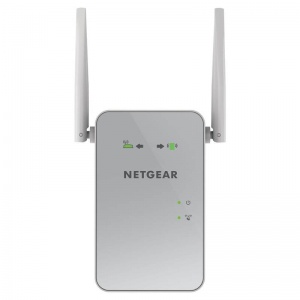 EX6150 AC1200 WIFI RANGE EXTENDER
[BRAND] Netgear
[MPN#] EX6150-100AUS
Stocked at supplier
$124.00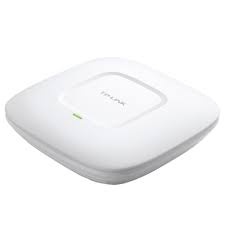 AC1750 Wireless Dual Band Gigabit Ceiling Mount Access Point
[BRAND] TP-Link
[MPN#] EAP245
Stocked at supplier
$153.00 6935364095994
[BRAND] TP-Link
[MPN#] RE450
Stocked at supplier
$148.00 810354025457
[BRAND] ubiquiti
[MPN#] UAP-AC-LR-5
Stocked at supplier
$770.00 810354025785
[BRAND] ubiquiti
[MPN#] UAP-AC-M-AU
Stocked at supplier
$151.00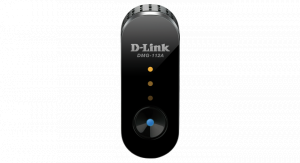 DMG-112A WIRELESS N300 USB RANGE EXTENDER
[BRAND] D-Link
[MPN#] DMG-112A
Stocked at supplier
$54.00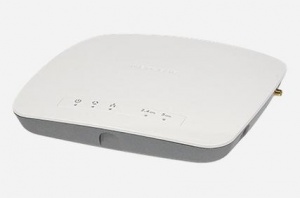 [BRAND] Netgear
[MPN#] WAC720-10000S
Stocked at supplier
$482.00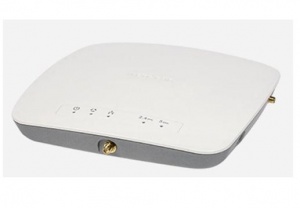 [BRAND] Netgear
[MPN#] WAC730-10000S
Stocked at supplier
$739.00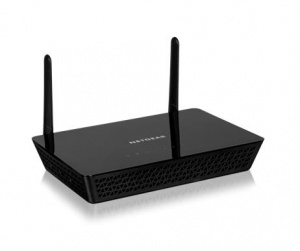 SOHO Standalone AC1200 Dual Band 802.11ac Access Point
[BRAND] Netgear
[MPN#] WAC104-100AUS
Stocked at supplier
$106.00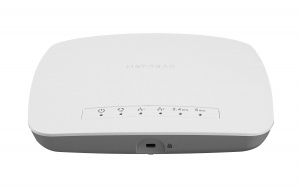 [BRAND] Netgear
[MPN#] WAC510-10000S
Stocked at supplier
$156.00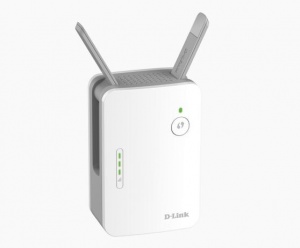 AC1200 Wi-Fi Range Extender with the firmware upgrade
[BRAND] D-Link
[MPN#] DAP-1620
Stocked at supplier
$138.00 817882023399
[BRAND] ubiquiti
[MPN#] LBE-5AC-GEN2-AU
Stocked at supplier
$113.00 [BRAND] TP-Link
[MPN#] EAP115
Stocked at supplier
$71.00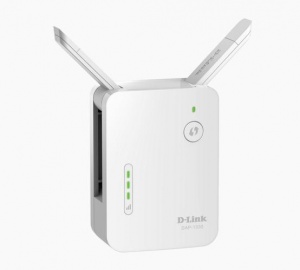 DAP-1330 WIRELESS N300 RANGE EXTENDER
[BRAND] D-Link
[MPN#] DAP-1330
Stocked at supplier
$80.00 817882025027
[BRAND] ubiquiti
[MPN#] UAP-NANOHD-3
Stocked at supplier
$764.00 300Mbps Wireless N Ceiling QCOM 300Mbps at 2.4Ghz 802.11b/g/n 1 10/100Mbps LAN Passive PoE Supported AP Mode Multi-SSID WMM Rogue AP Detection with 2*4dbi Internal Antennas
[BRAND] TP-Link
[MPN#] EAP110
Stocked at supplier
$57.00 AC750 Dual Band WiFi Gigabit Range Extender
[BRAND] Netgear
[MPN#] EX6100-100AUS
Stocked at supplier
$102.00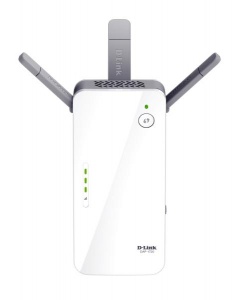 AC1750 Wi-Fi Range Extender
[BRAND] D-Link
[MPN#] DAP-1720
Stocked at supplier
$185.00 802.11ac Dual-Radio AP with Public Address System. Featuring the latest Wi-Fi 802.11ac, 3x3 MIMO technology, the UniFi AC EDU AP conveniently integrates Wi-Fi and public address capabilities, making it ideal for campus-wide deployment.The Ubiquiti UniFi EDU mobile app is available in the App Store for iOS and Google Play Store for Android
[BRAND] ubiquiti
[MPN#] UAP-AC-EDU
Stocked at supplier
$576.00 817882025072
[BRAND] ubiquiti
[MPN#] UAP-NANOHD-AU
Stocked at supplier
$267.00 [BRAND] TP-Link
[MPN#] HS110
Stocked at supplier
$63.00 817882024655
[BRAND] ubiquiti
[MPN#] UAP-AC-PRO-AU
Stocked at supplier
$232.00