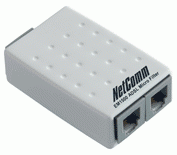 EM1500 is a distributed Filter/Splitter for use with a phone line overlayed with an ADSL service
Isolate tel equipment impedances from the ADSL & Home Phone Network (HPN) house wiring
Attenuate ADSL & HPN signals to telephone equipment to prevent conversion to voice band signals
Attenuate radio signals picked up by unbalanced telephone
[BRAND] Netcomm
[MPN#] EM1550
>100+ sold
Stock in store
$21.00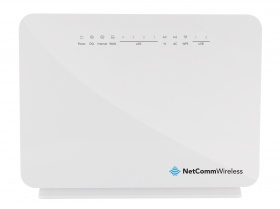 Netcomm NF8AC VDSL/ADSL AC1600 WiFi Gigabit Modem RouterFeaturing a fully featured VDSL/ADSL2+ Modem Router and a Gigabit WAN port, you can choose to connect to the internet via DSL or a fibre service now or in the future. With uncertainty around the future of the NBN , NetComm Wireless NF8AC will have you covered should the network switch to
...

more
VDSL. Designed and optimised for use on the NBN with Wireline Routing Speeds, IGMP Snooping, IPTV IGMP pass through, QoS. The latest AC WiFi technology provides users with up to 1300Mbps AC on the 5Ghz frequency and up to 300Mbps Wireless N on 2.4Ghz frequency.

[BRAND] Netcomm
[MPN#] NF8AC
Stocked at supplier
$139.00

The NetComm Wireless Extender is a passive device that sends a Wireless LAN signal to where it is needed the most. Simply place the EM3000 over the Omni Dipole antenna of the NP5400 Access Point or the NP5420 and NP5430 Client Adaptors and position it in the direction that requires coverage. It can even be used on Access Points with two antennas
[BRAND] Netcomm
[MPN#] NNEEM3000
Stock in store
$7.00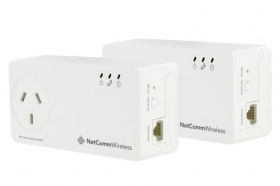 Netcomm NP511 500Mbps Powerline Twin PackTransform your existing electrical wiring into a high-performance online network capable of supporting today?s most bandwidth-intensive activities. With the 500Mbps Powerline Kit with AC Pass-through, all you need is an available power point to create a high speed Internet connection in any room of the
...

more
house. Enjoy high-definition streaming, multimedia and online gaming in any area of the home.A 500Mbps data signal is transmitted between the adapters over Powerline to create an instant access point for bandwidth-intensive devices such as HD-TVs, gaming consoles and Blu-ray players. Simply connect your devices directly to the Ethernet ports for a p

[BRAND] Netcomm
[MPN#] NP511
Stock in store
$99.00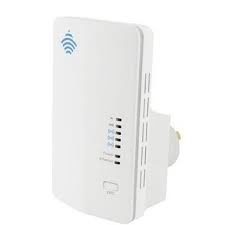 Netcomm NP127 AC750 Dual Band WiFi ExtenderThe AC750 WiFi Extender is the perfect product to combat weak wireless signals in the home oro ffice. With its double functionality, and featuring concurrent dual band WiFi (802.11ac & 802.11n), the NP127 is the perfect product to give users a massive wireless boost.
[BRAND] Netcomm
[MPN#] NP127
Stocked at supplier
$66.00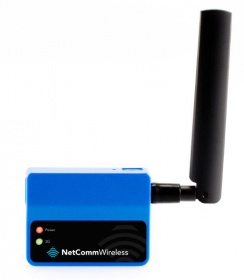 The small but rugged M2M Serial Modem provides cost-effective 3G connectivity for M2M applications in areas such as smart metering, security, farming, manufacturing and transport. Ideal for SCADA (Supervisory Control and Data Acquisition) use, the modem lets you remotely monitor, collect and control equipment data from any location on virtually
...

more
any device. Designed for reliable performance and universal installation, the M2M Serial Modem comes equipped with a lockable SIM tray and operates in extreme -40 to 85°C temperatures with a wide input voltage range to support diverse environments and applications.

[BRAND] Netcomm
[MPN#] NTC-3000-03
No stock
$240.00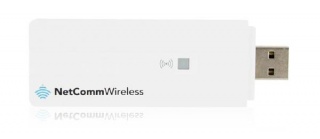 AC Wireless, 2.4Ghz 5GHZ, WIN
[BRAND] Netcomm
[MPN#] NP930
Stock in store
$51.00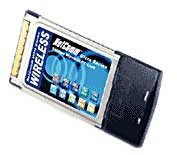 * Supports 32bit CardBus Type II specification
* Integrated microstrip dual diversity antenna
* It feat Dynamic Data Rate Scaling to automatically adjust the wireless transfer speed to suit network conditions, and offers the latest WPA & WEP security to ensure wireless transmissions will always remain secure
* The NP543
...

more
integrates completely with Win Wireless Configuration manager & also comes with easy install wizard for quick set up of the SW drivers

[BRAND] Netcomm
[MPN#] NP543
Stock in store
$9.00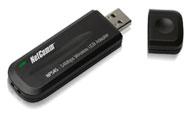 * Connect any USB-enabled laptop or PC to any 11g (up to 54Mbps) or 11b (up to 11Mbps) Wireless LAN network
* The NP545's new compact antenna delivers the superior range which allows you to move freely around your office, home or hotspot
* Dynamic Data Rate scaling automatically adjusts wireless transfer speed to suit
...

more
network conditions while security is assured with the latest WPA and WEP security standards
* Plug the NP545 into any USB port on your PC or Laptop, run the setup Wizard and connect wirelessly with a minimum of fuss

[BRAND] Netcomm
[MPN#] NP545
Stock in store
$35.00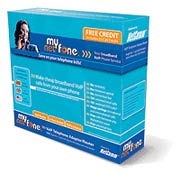 MYNETFONE VOIP SERVICE
FEATURES FXS/FXO PORTS
3-PORT LAN SWITCH, QOS & LANDLINE BACKUP.
[BRAND] Netcomm
[MPN#] VMNF300
Stock in store
$29.00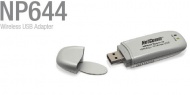 Lighting Fast 108 Mbps connectivity. Featuring, super secure WPA/WPA PSK, high speed USB 2.0, support and compact, powerful antenna
[BRAND] Netcomm
[MPN#] NP644
Stock in store
$19.00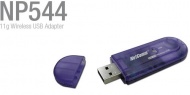 Compliant with USB Rev.2.0, 1.1, 1.0 specf,, Drivers support Win 98, ME, 2000, & XP., Advanced Wireless Security with 64/128/256-bit WEP
[BRAND] Netcomm
[MPN#] NP544
Stock in store
$42.00