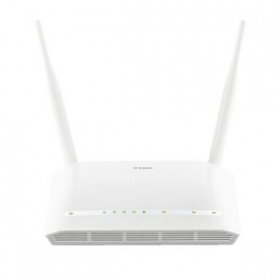 Wireless N ADSL2/2+ Modem Router + USB
[BRAND] D-Link
[MPN#] DSL-2750B
>20+ sold
No stock
$49.00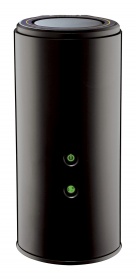 Wireless AC1750 Dual Band Gigabit Cloud Router USB 3.0
[BRAND] D-Link
[MPN#] DIR-868L
Stocked at supplier
$200.00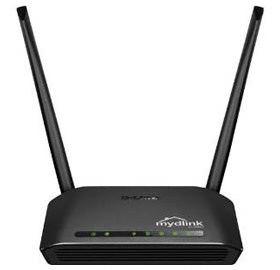 Wireless AC750 Dual Band Cloud Router
[BRAND] D-Link
[MPN#] DIR-816L
Stocked at supplier
$115.00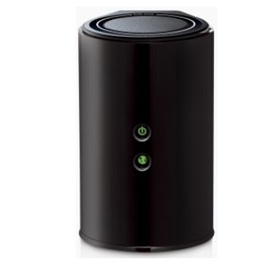 Wireless AC1200 Dual Band Gigabit Cloud Router
[BRAND] D-Link
[MPN#] DIR-850L
Stocked at supplier
$144.00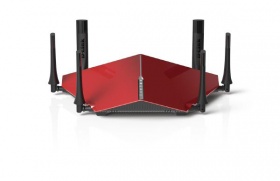 Wireless AC3200 Tri Band Gigabit Cloud Router
[BRAND] D-Link
[MPN#] DIR-890L
Stocked at supplier
$390.00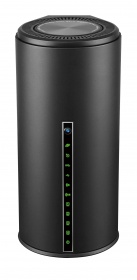 The DSL-2900AL VIPER Dual Band AC1900 Modem Router lets you easily connect, control, and monitor a network using the future of Wi-Fi technology, today. It combines an ADSL2+ modem and high-end Wi-Fi r
[BRAND] D-Link
[MPN#] DSL-2900AL
Stocked at supplier
$331.00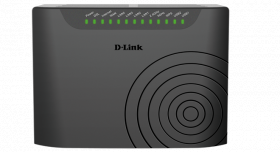 DUAL BAND WIRELESS AC750 VDSL2+/ADSL2+ MODEM ROUTER
[BRAND] D-Link
[MPN#] DSL-2877AL
Stocked at supplier
$146.00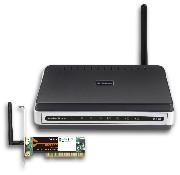 D-Link DKT-PCIG Wireless G Broadband Router DIR-300 & DWA-510 Wireless G 54Mbps PCI Adapter
[BRAND] D-Link
[MPN#] DKT-PCIG
Stock in store
$29.00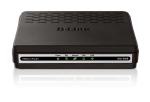 The DSL-526E USB / Ethernet ADSL2+ Modem Router is a versatile, high-performance router for home and the small office. With an integrated ADSL2/2+ modem supporting up to 24Mbps download speed, firewall protection and Quality of Service (QoS), this router provides all the essentials that a home or small office needs to establish a secure and
...

more
high-speed remote link to the outside world. Security features prevent unauthorized access to the home and office network from Internet intruders. The router provides firewall security using Stateful Packet Inspection (SPI) and Denial of Service (DoS) attack protection.

[BRAND] D-Link
[MPN#] DSL-526E
Stocked at supplier
$58.00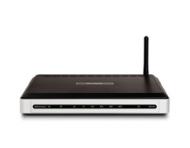 The D-Link 3G Mobile Router answers mobile users need for setting up a wireless network on-the-go to share an Internet connection. The 3G Mobile Router enables users to quickly create a secure wireless 802.11g network and provide access to the Internet using a cellular signal. By connecting an EV-DO, UMTS, or HSDPA Internet PC card to the 3G
...

more
Mobile Router, an Internet connection can be accessed and shared virtually anywhere within a wireless broadband network.

[BRAND] D-Link
[MPN#] DIR-451
Stock in store
$69.00 The TAIPAN is the world's first AC3200 Modem Router, utilising Tri-Band Technology with SmartConnect to distribute traffic over three dedicated Wi-Fi radios, delivering the necessary ultra-performance to power even the most demanding connected homes. Advanced AC SmartBeam improves coverage by directing bandwidth to your devices as you move around
...

more
your home, while Advanced Quality of Service (QoS) efficiently distributes the bandwidth. Extreme Streaming Ready, the TAIPAN is the best home Modem Router for multiple users to enjoy 4K HD video, lag-free gaming and high quality audio throughout the house- all at the same time.

[BRAND] D-Link
[MPN#] DSL-4320L
No stock
$551.00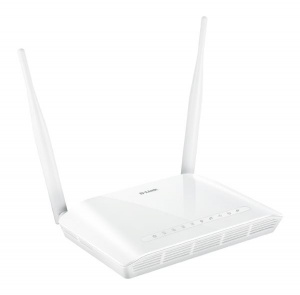 Wireless N300 ADSL2+ Modem Router
[BRAND] D-Link
[MPN#] DSL-2750U
Stock in store
$48.00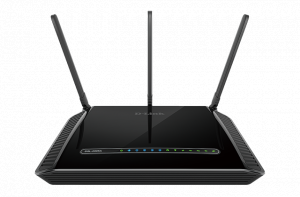 Dual Band Wireless AC1200 Gigabit ADSL2+ / VDSL2 Modem Router
[BRAND] D-Link
[MPN#] DSL-2885A/AU
Stocked at supplier
$191.00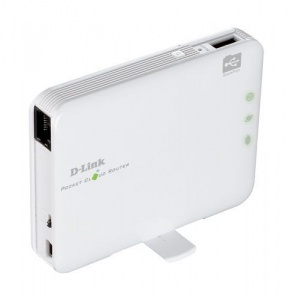 3G/4G Wireless N150 Pocket Cloud Router with mydlink Cloud Services, USB charger
[BRAND] D-Link
[MPN#] DIR-506L
Stocked at supplier
$80.00

DSL-2740M Integrated ADSL2+ Modem Four 10/100 Ethernet ports N300 Wi-Fi access 5 dBi antennas for additional wireless coverage Day and time parental controls Intuitive setup wizard
[BRAND] D-Link
[MPN#] DSL-2740M
Stocked at supplier
$58.00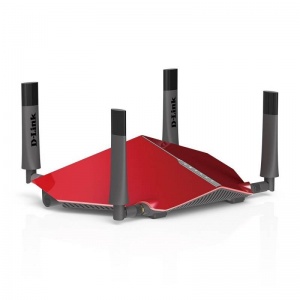 AC3150 Ultra Wi-Fi Router
[BRAND] D-Link
[MPN#] DIR-885L
Stocked at supplier
$419.00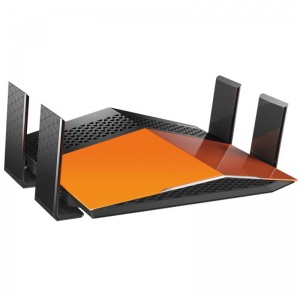 EXO AC1900 Wi-Fi Router , 3 Y Warranty
[BRAND] D-Link
[MPN#] DIR-879
Stocked at supplier
$311.00