Fax/Modems: D-Link
| | |
| --- | --- |
| 53 item(s) | Price incl. GST |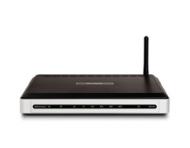 The D-Link 3G Mobile Router answers mobile users need for setting up a wireless network on-the-go to share an Internet connection. The 3G Mobile Router enables users to quickly create a secure wireless 802.11g network and provide access to the Internet using a cellular signal. By connecting an EV-DO, UMTS, or HSDPA Internet PC card to the 3G
...

more
Mobile Router, an Internet connection can be accessed and shared virtually anywhere within a wireless broadband network.

[BRAND] D-Link
[MPN#] DIR-451
Stock in store
$49.00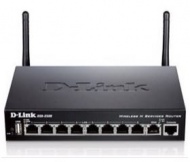 Unified Wireless N Services Router - SOHO
[BRAND] D-Link
[MPN#] DSR-250N
Stocked at supplier
$217.00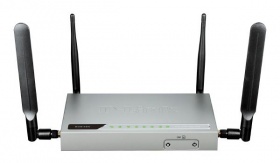 The DWR-925 4G LTE VPN Router with SIM Card Slot is an easy to deploy high performance Virtual Private Network (VPN) router with mobile connectivity to allow easy access to mobile broadband networks. Create a powerful private network for your home or small office with easy setup tools, advanced configuration options, and built-in security
...

more
features. Proving fast downlink speeds of up to 100 Mbps and uplink speeds up to 50 Mbps, giving you the speed you need for fast, responsive Internet access. With regards to redundancy, the auto-failover feature automatically switches between mobile broadband and fixed-line broadband to ensure you stay connected to the Internet in case one connection fails.

[BRAND] D-Link
[MPN#] DWR-925
Stocked at supplier
$608.00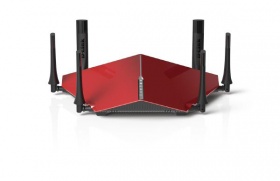 Wireless AC3200 Tri Band Gigabit Cloud Router
[BRAND] D-Link
[MPN#] DIR-890L
Stocked at supplier
$390.00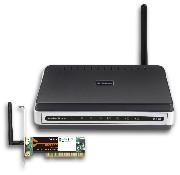 D-Link DKT-PCIG Wireless G Broadband Router DIR-300 & DWA-510 Wireless G 54Mbps PCI Adapter
[BRAND] D-Link
[MPN#] DKT-PCIG
Stock in store
$29.00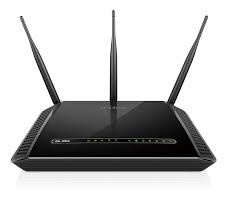 Dual Band Wireless AC1600 VDSL2/ADSL2+ Modem Router
[BRAND] D-Link
[MPN#] DSL-2888A
Stocked at supplier
$256.00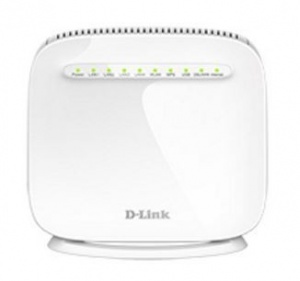 The DSL-G225 Wireless N300 ADSL2+/VDSL2 Modem Router is everything you need for highspeed Internet access in your home. It combines a VDSL2 modem and high-end wirelessrouter together to create a single, easy-to-use device that connects to the Internet, and shares that connection with all of your devices. Plug in a USB storage drive to effortlessly
...

more
share yourdocuments, video, photos, and music or connect to a printer.

[BRAND] D-Link
[MPN#] DSL-G225
Stocked at supplier
$92.00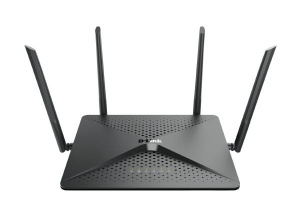 MU-MIMO AC2600 Wi-Fi Router
[BRAND] D-Link
[MPN#] DIR-882
Stocked at supplier
$278.00

DSL-2740M Integrated ADSL2+ Modem Four 10/100 Ethernet ports N300 Wi-Fi access 5 dBi antennas for additional wireless coverage Day and time parental controls Intuitive setup wizard
[BRAND] D-Link
[MPN#] DSL-2740M
Stocked at supplier
$58.00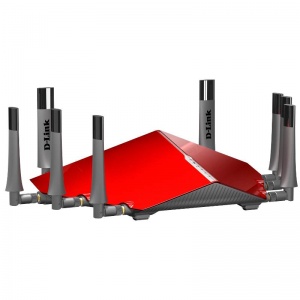 AC5300 MU-MIMO Ultra Wi-Fi Router
[BRAND] D-Link
[MPN#] DIR-895L
Stocked at supplier
$722.00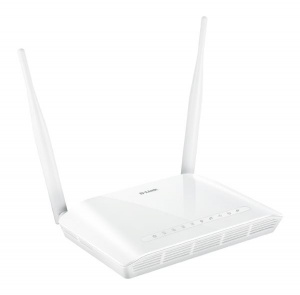 Wireless N300 ADSL2+ Modem Router
[BRAND] D-Link
[MPN#] DSL-2750U
Stock in store
$48.00