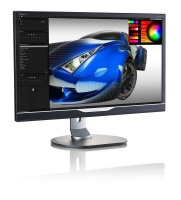 Philips 28inch 4K UHD Monitor,
3840x2160,
1ms,
1000:1,
VGA, DVI, HDMI(MHL), DisplayPort, USB Hub,
Speakers,
VESA, Height Adjust, Pivot, Swivel
[BRAND] Philips
[MPN#] 288P6LJEB
Stocked at supplier
$708.00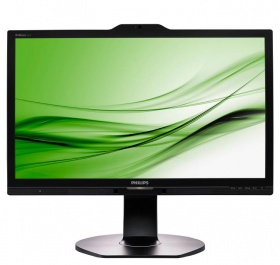 241P6QPJKEB 24in IPS-LED VGA/DVI/HDMI/DisplayPort (16:9) 1920x1080 Speakers Height Adjust Stand VESA
[BRAND] Philips
[MPN#] 241P6QPJKEB
Stock: 10-04-17
$328.00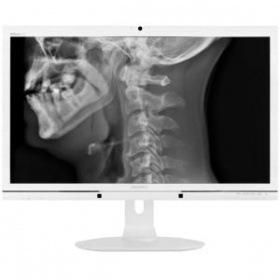 C272P4QPKEW 27in Clinical Review Display DICOM Compliant Anti-Microbial Housing Speakers Height Adjust Stand VESA (Medical, White)
[BRAND] Philips
[MPN#] C272P4QPKEW
Stocked at supplier
$881.00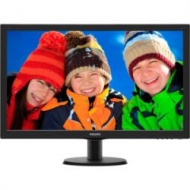 273V5LHAB 27IN LED MONITOR, MATTE BLACK, TILT STAND, 1920x1080 (16:9), HDMI/DVI/VGA, SPEAKERS, VESA 100MM, 3 YEARS
[BRAND] Philips
[MPN#] 273V5LHAB
Stocked at supplier
$242.00 241S6QYMB 24in IPS-LED (23.8in) VGA/DVI/DisplayPort (16:9) 1920x1080 Speakers Height Adjust Stand VESA
[BRAND] Philips
[MPN#] 241S6QYMB
Stock: 06-04-17
$271.00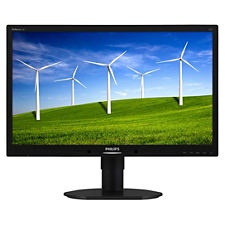 220B4LPYCB 22"W LED, VGA/DVI/DP, 16:10, MATTE BLACK, 5MS, 20M:1, 1680X1050, USB2.0 X 2, SPEAKERS, HEIGHT-ADJUST, PIVOT, SWIVEL, TILT, VESA 100x100
[BRAND] Philips
[MPN#] 220B4LPYCB
Stocked at supplier
$273.00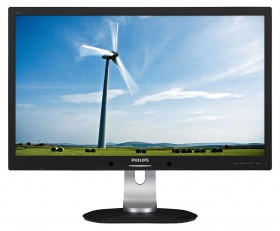 272S4LPJCB 27in LED (2K-QHD) VGA/DVI/HDMI/DisplayPort (16:9) 2560x1440 Speakers Height Adjust Stand VESA
[BRAND] Philips
[MPN#] 272S4LPJCB
Stocked at supplier
$510.00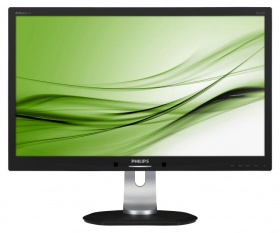 Philips Monitor with Notebook docking display.This innovative notebook docking display with multimedia enables easy port replication.Expand your viewing workspace, keep peripherals connected, access internet, all with a single SuperSpeed USB cable.
[BRAND] Philips
[MPN#] 231P4QUPEB
Stocked at supplier
$328.00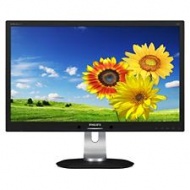 22"W 220P4LPYCB LED MONITOR - MATTE BLACK,16:10,HEIGHT-ADJUST,USB 2.0X4,SPEAKERS,DISPLAY PORT,VGA,DVI,VESA-COMP,5MS,250CD/M,20000000:1
[BRAND] Philips
[MPN#] 220P4LPYEB
Stocked at supplier
$297.00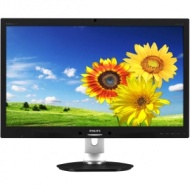 271P4QPJKEB 27IN AMVA LED MONITOR, MATTE BLACK, HEIGHT ADJUST/PIVOT/SWIVEL/TILT STAND, 1920x1080 (16:9), DP/HDMI/DVI/VGA, WEBCAM, MIC, SPEAKERS, USB 2.0 HUB, POWERSENSOR, VESA 100MM, 4 YEARS
[BRAND] Philips
[MPN#] 271P4QPJKEB
Stocked at supplier
$473.00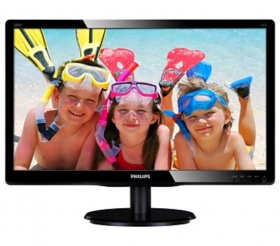 Enjoy vibrant MVA LED pictures with this attractive, glossy design display. Equipped with SmartControl lite, it?s a great choice!
[BRAND] Philips
[MPN#] 200V4QSBR
Stocked at supplier
$128.00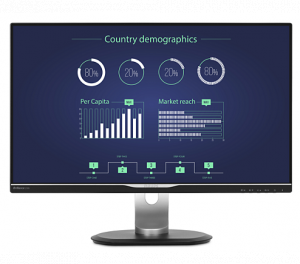 258B6QUEB 25IN IPS-LED USB-C/VGA/DVI/HDMI/DISPLAYPORT (16:9) 2560X1440 SPEAKERS HEIGHT ADJUST STAND VESA
[BRAND] Philips
[MPN#] 258B6QUEB
Stocked at supplier
$602.00

27IN 271S7QJMB IPS FHD 1920X1080 5MS DP HDMI VGA SPEAKERS VESA SMARTERGOBASE
[BRAND] Philips
[MPN#] 271S7QJMB
Stocked at supplier
$400.00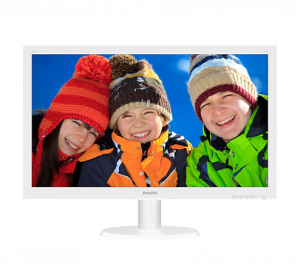 23.6IN 243V5QHAWA LED FHD 1920X1080 8MS HDMI DVI VGA SPEAKERS VESA
[BRAND] Philips
[MPN#] 243V5QHAWA
Stocked at supplier
$200.00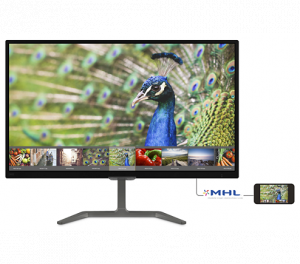 246E7QDAB 23.6IN LED VGA/DVI/HDMI (16:9) 1920X1080 SPEAKERS TILT STAND VESA
[BRAND] Philips
[MPN#] 246E7QDAB
Stock: 06-04-17
$219.00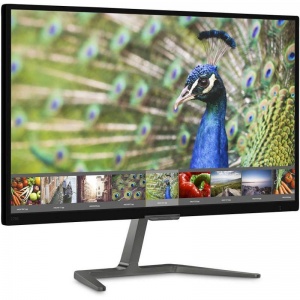 27IN 276E7QDAB IPS FHD 1920X1080 5MS HDMI DVI VGA SPEAKERS VESA
[BRAND] Philips
[MPN#] 276E7QDAB
Stocked at supplier
$304.00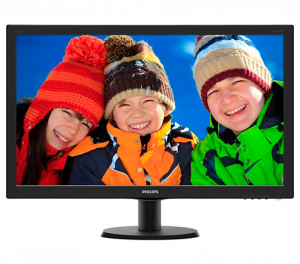 273V5QHAB 27in LED VGA/DVI/HDMI (16:9) 1920x1080 Speakers Tilt Stand VESA
[BRAND] Philips
[MPN#] 273V5QHAB
Stocked at supplier
$260.00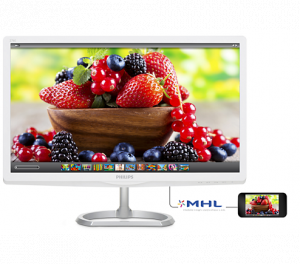 276E6ADSS 27IN IPS-LED VGA/DVI/HDMI (16:9) 1920X1080 TILT STAND VESA (WHITE/SILVER)
[BRAND] Philips
[MPN#] 276E6ADSS
Stocked at supplier
$264.00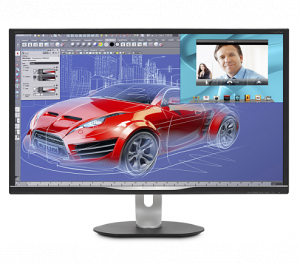 BDM3270QP2 32IN VA-LED (2K-QHD) VGA/DVI/HDMI/DISPLAYPORT (16:9) 2560X1440 SPEAKERS HEIGHT ADJUST STAND VESA
[BRAND] Philips
[MPN#] BDM3270QP2
Stocked at supplier
$608.00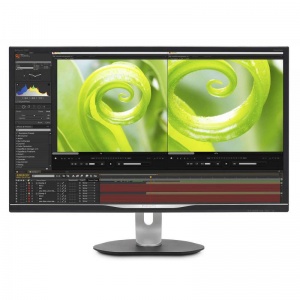 328P6VJEB 32IN LED (4K-UHD) VGA/DVI-D/HDMI/DISPLAYPORT (16:9) 3840X2160 SPEAKERS SMARTERGOBASE VESA
[BRAND] Philips
[MPN#] 328P6VJEB
Stocked at supplier
$854.00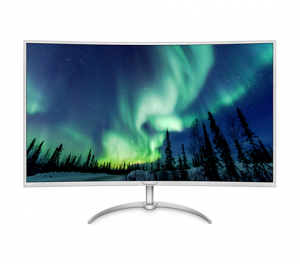 BDM4037UW 40IN CURVED LED (4K-UHD) VGA/HDMI/DISPLAYPORT (16:9) 3840X2160 SPEAKERS TILT STAND VESA 4XUSB3.0
[BRAND] Philips
[MPN#] BDM4037UW
Stocked at supplier
$1115.00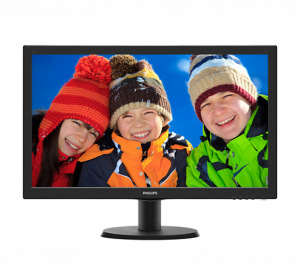 243V5QHABA 23.6in LED VGA/DVI/HDMI (16:9) 1920x1080 Speakers Tilt Stand VESA
[BRAND] Philips
[MPN#] 243V5QHABA
Stocked at supplier
$194.00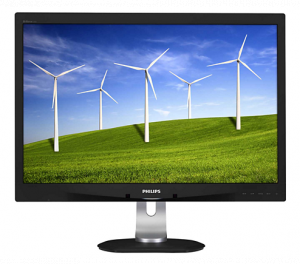 240B4QPYEB 24in PLS-LED VGA/DVI/DisplayPort (16:10) 1920x1200 Speakers Height Adjust Stand VESA
[BRAND] Philips
[MPN#] 240B4QPYEB
Stocked at supplier
$352.00

221S6LCB 21.5IN LED VGA/DVI (16:9) 1920X1080 HEIGHT ADJUST STAND VESA
[BRAND] Philips
[MPN#] 221S6LCB
Stocked at supplier
$174.00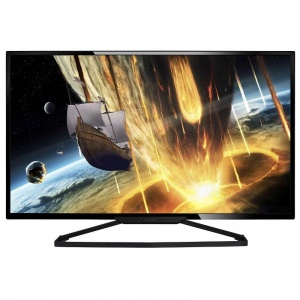 BDM3201FD 31.5IN IPS-LED VGA/DVI/HDMI (16:9) 1920X1080 SPEAKERS TILT STAND VESA
[BRAND] Philips
[MPN#] BDM3201FD
Stock: 10-04-17
$352.00 223V5LHSB2 21.5in LED VGA/HDMI (16:9) 1920x1080 Tilt Stand VESA
[BRAND] Philips
[MPN#] 223V5LHSB2
Stocked at supplier
$157.00